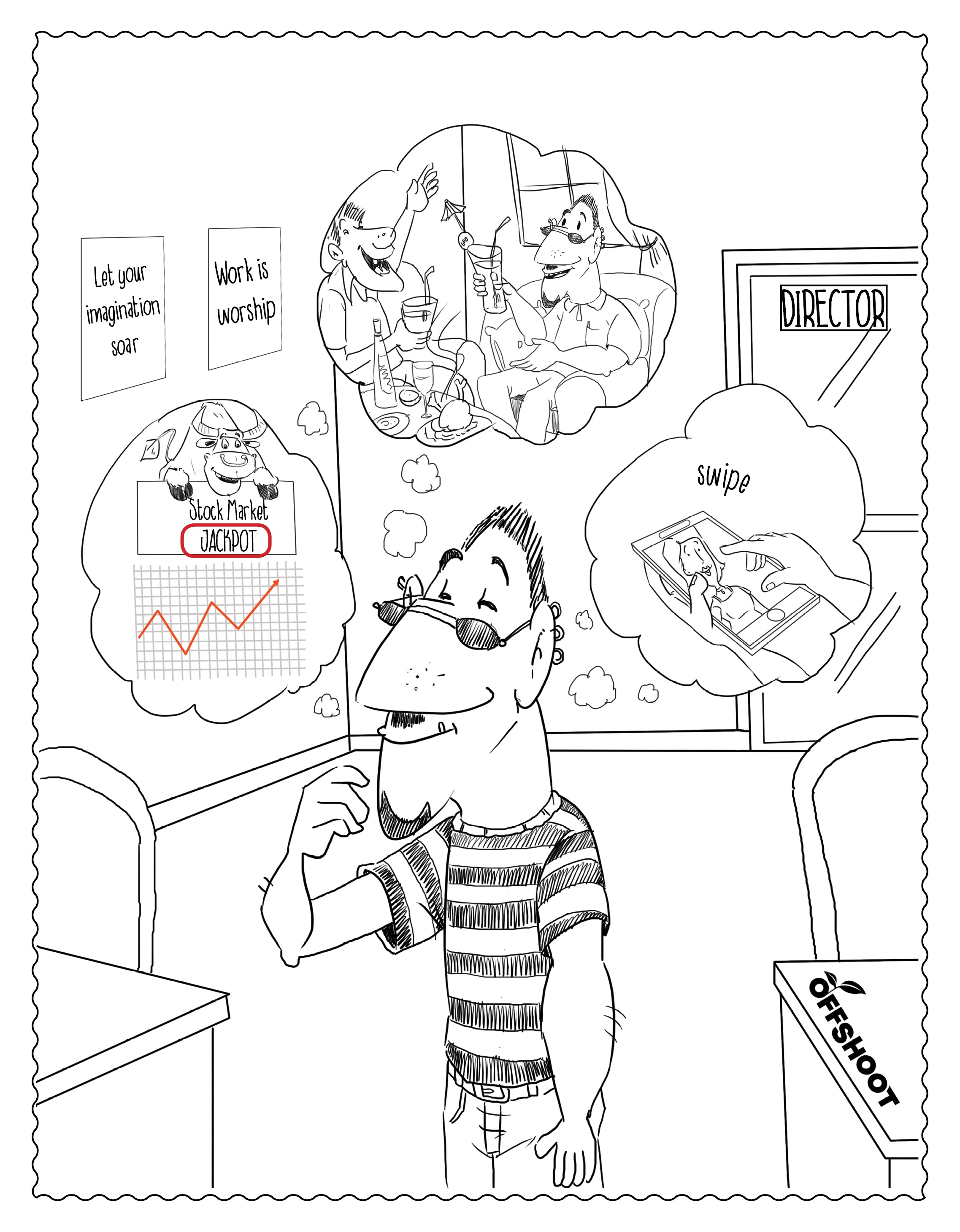 How To Dream At Your Workplace Without Being Caught ? (Episode – II)
| Offshoot Books
So, what next? And what more?
4. Try out clicking on random websites. Make sure you do it at intervals.
Tip: Ensure that there is no one around who can act as witness to your buffoonery.
5. Can you act? If you can, try pretending having a shock attack! Show you are unable to think and need some time to ponder over your work. Use this time to take a quick nap.
Tip: Refrain from throwing tantrums, otherwise you might end up in a soup or maybe lemonade!
6. During long drawn-out meetings, put on a serious expression and nod at regular intervals. In between nods, doze off. No one is looking. But don't yawn, please!
Tip: Meetings are the best time to dream. Never-ending monologues are perfect to zone out oneself from reality. However, make sure that you do not let your imagination get the best of you and compel you to let out an imperfectly timed chuckle.
Disclaimer: The following ideas, shared by the Madhatters have been tried and tested and have shown a high success rate (let's ignore some minor bloopers here and there). The identity of the contributors have been intentionally kept under wraps to avoid another World War at our workplace. Nevertheless, they have been generous enough to share tips to master the art.