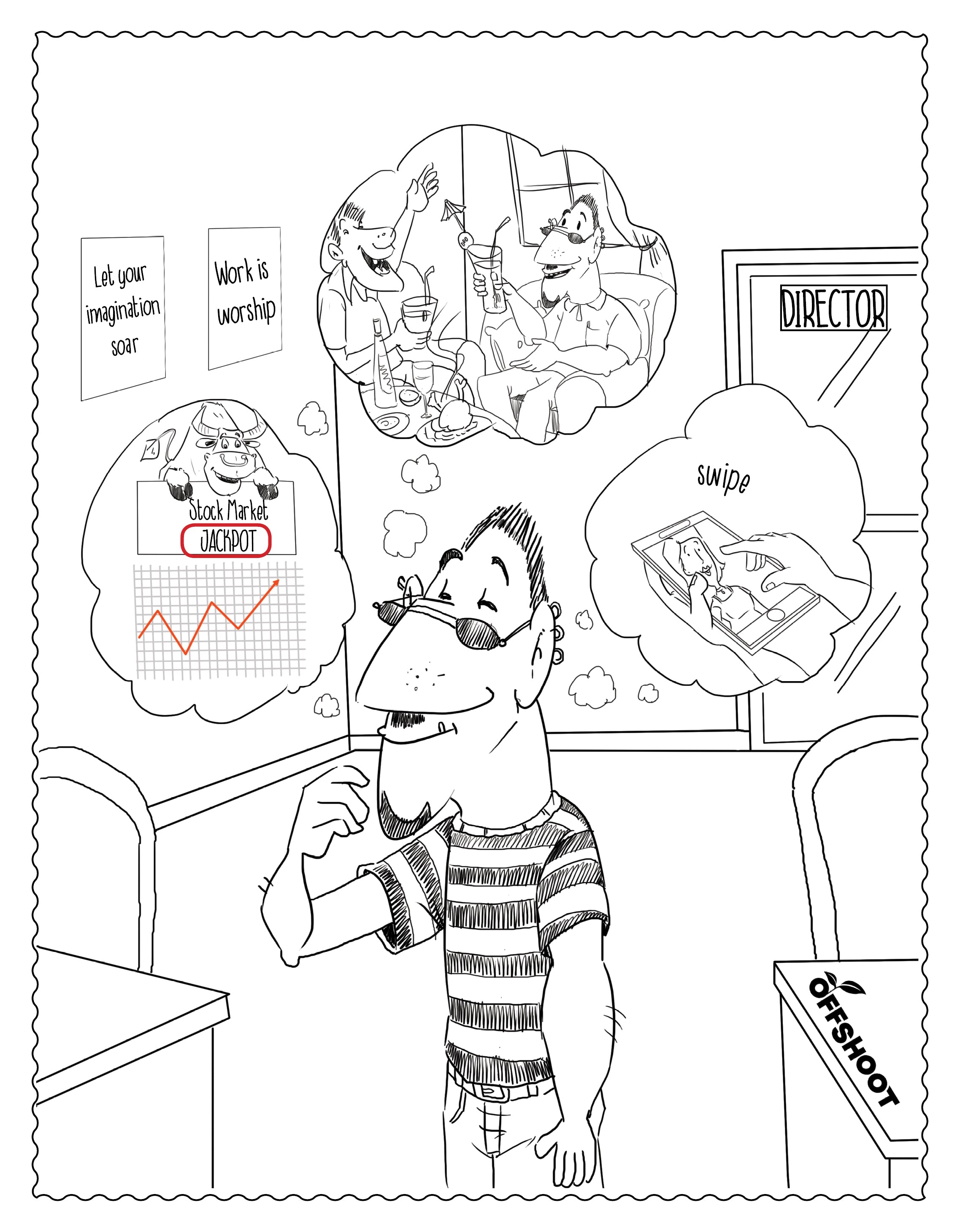 How To Dream At Your Workplace Without Being Caught ? (Episode - I)
| Offshoot Books
At times when work takes a toll,
and, you are far from your goal─
the virtues of sleep you'd want to extol,
and into the world of dreams you'd rather roll...
for such day-dreamers or quirks,
here are a few tips that might work...
1. Stare hard at a text-centric document.
Tip:
­Choose a document that is lengthy─ ensure that it will involve a good amount of time to go through the whole document.
With a pen and notebook in hand, pretend that you are thinking hard about your recent project.
Tip: This works best if you have your sheet half filled so that it looks like you are occupied in your tasks. And to add that final 'serious' touch, raise your eyebrows a bit and rest your chin on your hands.
3. Pretend to type a lengthy piece all the while, typing random letters.
Tip: Ensure that you do not have anyone sitting right next to you; you may run the risk of being caught. And unless you are known for blind typing, keep your eyes on the keyboard to show that you know what you are typing.
To be continued...
Disclaimer: The following ideas, shared by the Madhatters have been tried and tested and have shown a high success rate (let's ignore some minor bloopers here and there). The identity of the contributors have been intentionally kept under wraps to avoid another World War at our workplace. Nevertheless, they have been generous enough to share tips to master the art.