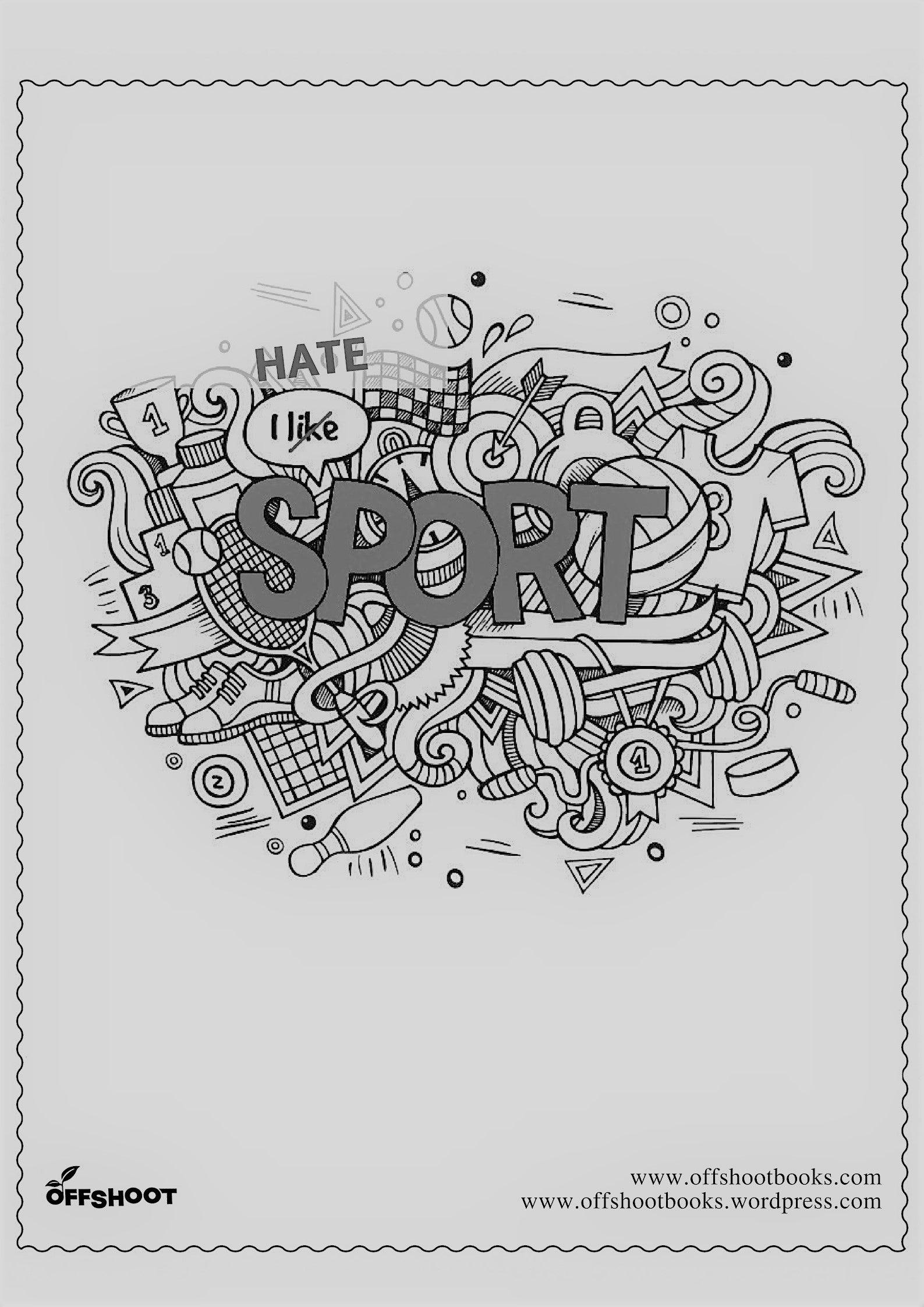 7 Things You Will Relate To If You Hate Sports
| Offshoot Books
All of us have played sports as a child, be it willingly or forcefully. While some were so involved in sports that they chose it as their career and others stuck to it to lead a healthy lifestyle, there was a group that did not wish to be associted with it at all.
While the former category consists of sports enthusiasts who rigorously follow a sport and support their favorite team, the later consists of people who do not want to mention the word 'sport'. Others may gasp in disbelief but yes, it is normal to not like sports or even hate them. We don't judge you for this (nor should anyone).
The commentator's energetic voice, and the audience's loud cheers and extreme levels of dedictaion to their teams (wearing the team's jersey to mark their support, or painting their faces) are a few things that the people find weird which often makes them wonder "Why do they do that?" With some weird things that all sports fans do or the activities they indulge in, we bring you some points that you will completely relate to if you dislike sports.
1. You don't understand the hullabaloo: Whenever there is a World Cup or any other tournament, you fail to understand why people are so excited about it. It is during these events when you feel that the entire world has gathered at the sports stadiums. You don't understand why people are so emotional that they are ready to get into arguments to support their favorite teams or sportsperson.
2. You detested attending physical education classes: When you remember your childhood days, you are reminded of those strenuous physical education classes when you were asked to cover 10 laps, and do exercises and play games that you never found interesting. And, you can never forget moments of excruciating body ache you had to suffer from after those classes.
3. You hate it when you hear sports terminologies: Imagine being in a group of sports enthusiasts where sports-related terms are throw at you at the speed of light. It may boggle your mind and give you a headache. It is something that you find difficult to appreciate - a sport fanatic suddenly creating a storm by bombarding terms that you fail to understand or never want to understand in the first place.
4. You can't watch your favorite shows: This is a common phenomenon in households where you have sports lovers. Till the time the game is on, you have to constantly fight with your family members or friends to let you watch your favorite show or something (reasonable) that the entire family can enjoy watching together (and not let you bore to death).
5. You have some painful memories: When you see a match, you are constantly reminded of the times you had hurt yourself because you were not good at sports. You then remember the pain and the scars that were etched in your memory. Oh! What a fail you'd been.
6. You get a headache during tournaments: Special tournaments and sports events are enough to make you feel sick and give you a headache as everything around looks so 'sport'y to you. People everywhere discussing about the events, and news and social media sites filled with updates from the events, force you to look for peace.
7. You fail to impress your friends/colleagues: When you have a chat or discussion and everyone enthusiastically talks about sports, you fail to impress others with your limited knowledge. While others know the history (geography, biology, chemistry) of the sports, you end up announcing the victorious team's name or the color of their jersey, much to the embarrassment of others.
Buy Book: Sports And Entertainment (Telling Teeny Tales)