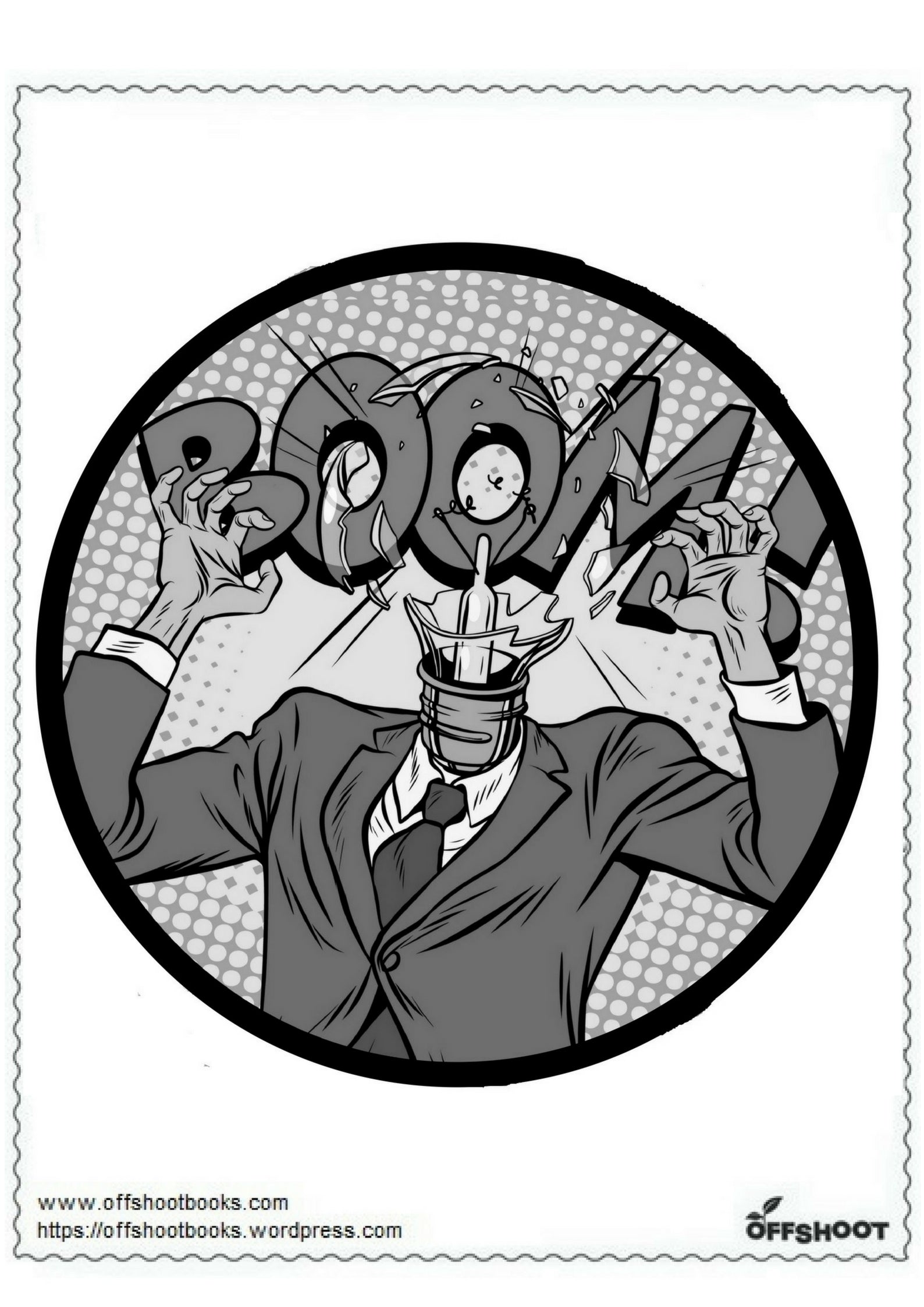 9 Ways To Cope With Stress
| Offshoot Books
We all get stressed at one point of time. Each one of us have different reasons to be trapped into a stressful phase. Unable to lose weight, work pressure, family issues, financial instability or break up, there are several reasons that make you feel stress.
But how do you cope with it?
Exercise? Sleep more?
Or think about your responsibilities?
These ways are important and natural, but there are certainly new ways that can help you cope with stress. Here are few of such options that you can choose from to relieve yourself and live a stress-free life:
1. Be creative: Sometimes we don't realize, but we all are creative in our own way. Doing something creative and indulging yourself in activities that you enjoy the most is a great way to distract yourself from your problems. Do some fun activities or make creative things to change your mood. Buy some activity and coloring books for some fun and relax time. Offshoot Books offers you a range of such interesting books that will rejuvenate you and make you feel better. The activities in these books are also useful for brain exercises.
2. Laugh more: Laughter is the best medicine to relieve stress. Laugh out more and often. Laughter will reduce your stress level and improve your outlook towards life. Watch a good comedy movie or show, share time and jokes with your friends or the best thing to get more laughter in your life is to read our books. Our fun and whimsical books with interesting activities will not only bring a smile on your face but will also make you fall in love with them.
3. Play with your pets: Pets could be your biggest stress busters when you have no one else around. Cuddle and play with them for a beautiful and relaxed time. Your pets are your faithful friends on whom you can rely without any regrets and doubts. Trust us! They have a sense to judge your mood and can help you cope with your tough time.
4. Plan a vacation: To stay away from stress, it is better to go on a vacation and enjoy your time. Try to keep your gadgets away and switch off your phones so that no one can disturb you. A vacation will help you lead a stress-free life for few days, wherein you get a chance to forget your worries and live calmly. If you can't go on long vacations, take mini-trips, go out over a weekend or at least take a one-day trip.
5. Go outside: Staying indoors will only increase your anxiety and stress level. When you are stressed, go outside, let the sun shower its sunshine over you. Vitamin D will help balance your blood pressure. Walk on the grass in the morning and reconnect yourself with earth and you will definitely feel relaxed. If you like so, then lie on the ground and watch the sky, take a deep breath and relax.
6. Play games: To relieve and destress yourself, go for games that you enjoy. Try to play some brain games such as crosswords and Sudoku. If you want something that requires you to be more social, then opt for some board games. And, in case, you are a person who does not hesitate from taking up games that include physical activity then it would be more beneficial for you.
7. Dance and listen to good music: Music and dance are not only stress relievers, they are also good to rejuvenate your mood and make you feel happy. Dancing is a great exercise and when you do it in a fun way, you can simply relieve your tension and feel better. It is not necessary that you should go out and party; if you don't want to, then just dance in your room, but dance as if no one is watching. Listen to your favorite music, one that soothes your pain and makes your mood better. 
8. Read! Read! Read!: Books will always be your best friends. No matter what's your age, gender or identity, you can find books that will match your taste and choice. Read good and motivational books to bring some positivity within you. Enjoy every word of a book and you will feel the change. Reading will help you forget your worries and will give you a stress-free life.
9. Talk to friends and family: When stress takes a toll, it is always suggested that you should head to your people. Those people whom you can trust and rely on and are sure of that they would listen to you and your problems. Therefore, whenever you are stressed, don't keep things to yourself, rather share your thoughts, views and feelings with your family and friends. Trust your instincts and talk it out to people who will offer you their helping hand and give you emotional and mental support.