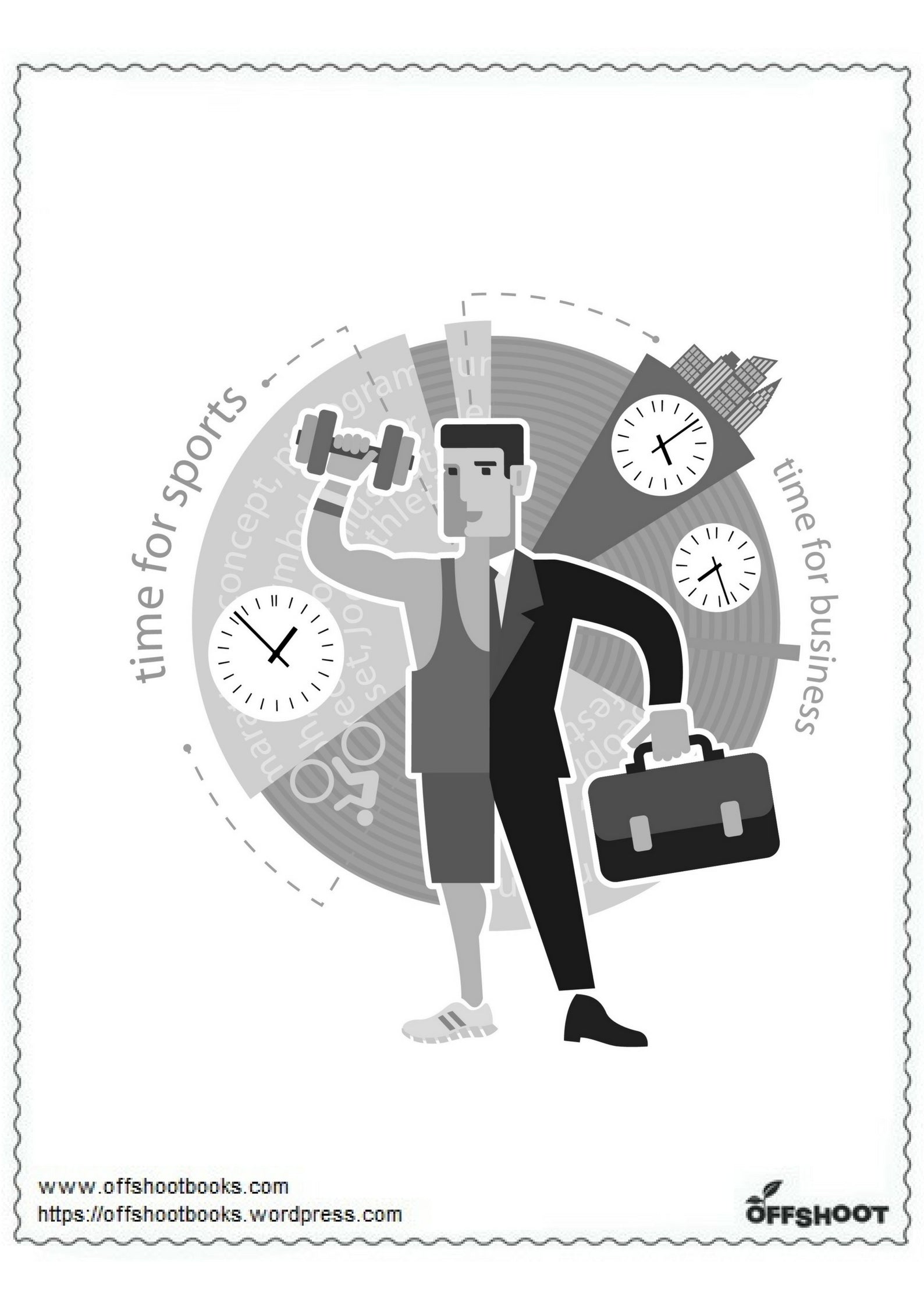 8 Ways To Stay Fit When There's Paucity Of Time
| Offshoot Books
If the articles about weight loss and staying fit attract you and you always take the advice of health experts, then you are one of those people who want to stay fit and active.
But, what if you can't find the time for health and fitness?
Trust us, if you truly want to, you can lose those extra kilos and get rid of that excess fat. Here are some tips that you can include in your daily regimen to stay fit—which will also help you stay active and become more productive.
1. Enrol into a fitness class: We know you don't have much time and can't spend hours in the gym but find the time to enrol into a fitness class—Zumba, swimming, pilates, aerobics, yoga or meditation—whichever floats your boat. Take the plunge, enrol into a fitness class and then somehow, anyhow, drag yourself to said class at least thrice a week. Besides getting fit, you might just end up learning a new life skill, too.
2. Catch those forty winks: Lack of sleep not only makes you lazy and inactive, but can also be a reason for low productivity. A healthy mind and body is what you need for a productive day. So, make sure you sleep at least six to eight hours at night. And, whenever possible, take a power nap and discover firsthand the power of those forty winks.
3. Walk a little: A great way to utilize your time to help you stay fit is to sneak in some physical activities whenever possible—use stairs instead of escalators, walk to the nearest market and ditch your car or bike, play some outdoor games,   or walk home from the metro/subway station.
4. Drink like a fish: Water is the best source of energy and can keep you hydrated and energetic throughout the day. So summon your inner Nemo and drink at least eight glasses a day.
5. Become a health nut: Instead of consuming unhealthy, packaged food, switch to organic foods, which have their own health benefits—they keep your weight in check while providing the energy for you to work effectively and productively.
6. Summon your inner Jane Fonda: One of the easiest ways to stay fit is to exercise at your desk. You can easily do some stretching exercises at your workstation. All you need is 5 to 10 minutes and a never-say-die attitude.
7. Eat regularly: Don't skip meals. Eat healthy and on time. Eat regularly and in small portions to get the complete nutrients.
8. Do your chores: You know what they say, if you want something done right, you've gotta do it yourself. So, make it a point to do at least some of the household chores yourself. Run an errand every once in a while. The operative word in that sentence being "run", obviously!