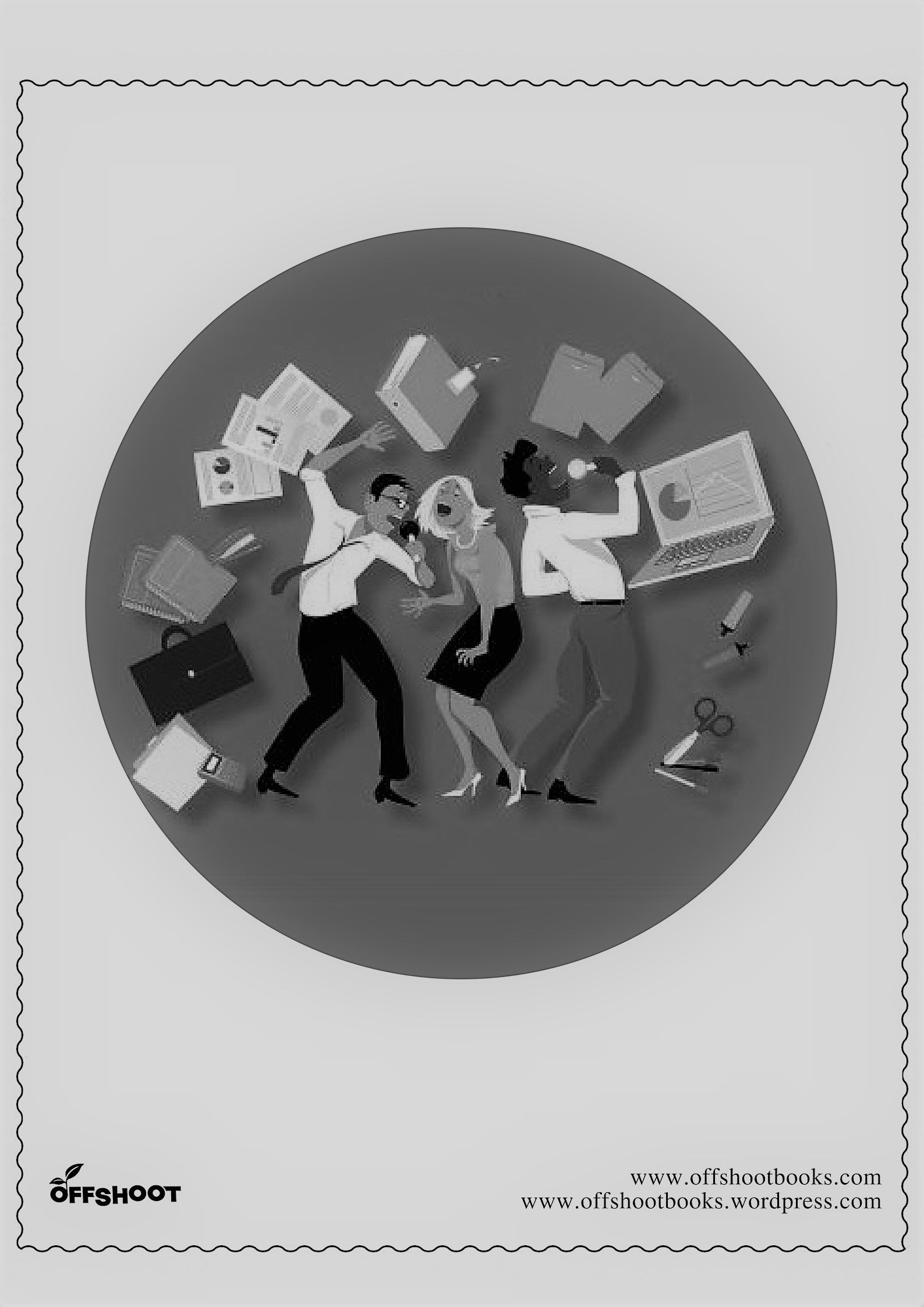 7 Reasons Why Having Friends At Work Is Such A Relief
| Offshoot Books
'Work' is a term that can receive mixed reactions from people. If you are working at your dream company, every day is a happy day, but if you are stuck with an unsatisfying job, you have to walk on the path filled with thorns every day. Considering one spends an important part of the day sitting in front of their systems performing dull monotonous chores, boredom can come knocking on the door anytime.
And if you have a crazy team around, it's enough to give you a throbbing pain in the head. It is at these times that one wonders how having friends at work will change their lives.
1. Work is never boring: With friends around, there's never a dull moment. You have someone to run to when you want to talk, gossip, speak your heart out or simply seek their presence. Unlike other colleagues who have their eyes glued to their screens, these special ones can be found stealing glances at you, making faces and indulging in all nonsensical things that can make your day.
2. You have support when you're low: Being at work is a roller coaster ride where you experience a lot of highs and an equal number of lows (maybe more). With friends around, you have close associates who are equally thrilled at your accomplishments and will also provide a shoulder to cry on during times of grief and dismay.
3. Partners-in-crime: One has to put on the garb on a civilized being at workplace, when in reality you are no where to the image of the ideal employee that you create for yourself. This often leaves us in a fix as you can't enjoy every moment to the fullest. In such situations, it is your friends at work who come to your rescue. They act as partners-in-crime to your just-for-laugh gags, let mischief trickle down at workplace and make life interesting.
4. If they are in your team, it's a win-win situation: Often your friends don't end up in your team which means you can be separated by cabins or if you are unfortunate, by floors (we don't want to think about being in different branches altogether). But if you have friends in your team it's a double win! Not only is working in a team is fun but it also ensures increased productivity.
5. You never feel that you are at work: Working with friends and seeing familiar happy faces gives you a sense of comfort. You never feel that you are at work. In addition, their presence makes life interesting and there is never a dull moment.
6. Your productivity increases: When you are satisfied and happy, it gets reflected in your work. A happy employee contributes to the work in her/his full capacity which results in increased productivity. In addition, having a powerful and competent team that understands you and is equally passionate acts as a plus point.
7. Fridays at work are more special: Forget Monday blues (because you don't really have them unless you're suffering from a hangover), every day is fun at work when you have friends around. Especially Fridays! You forward to the last day of the week. With plans made (and friends won't cancel it citing varied reasons as you are already aware of their plans) there is nothing better to end the week in a high note.
So tell us, wouldn't having friends at work be such a relief?