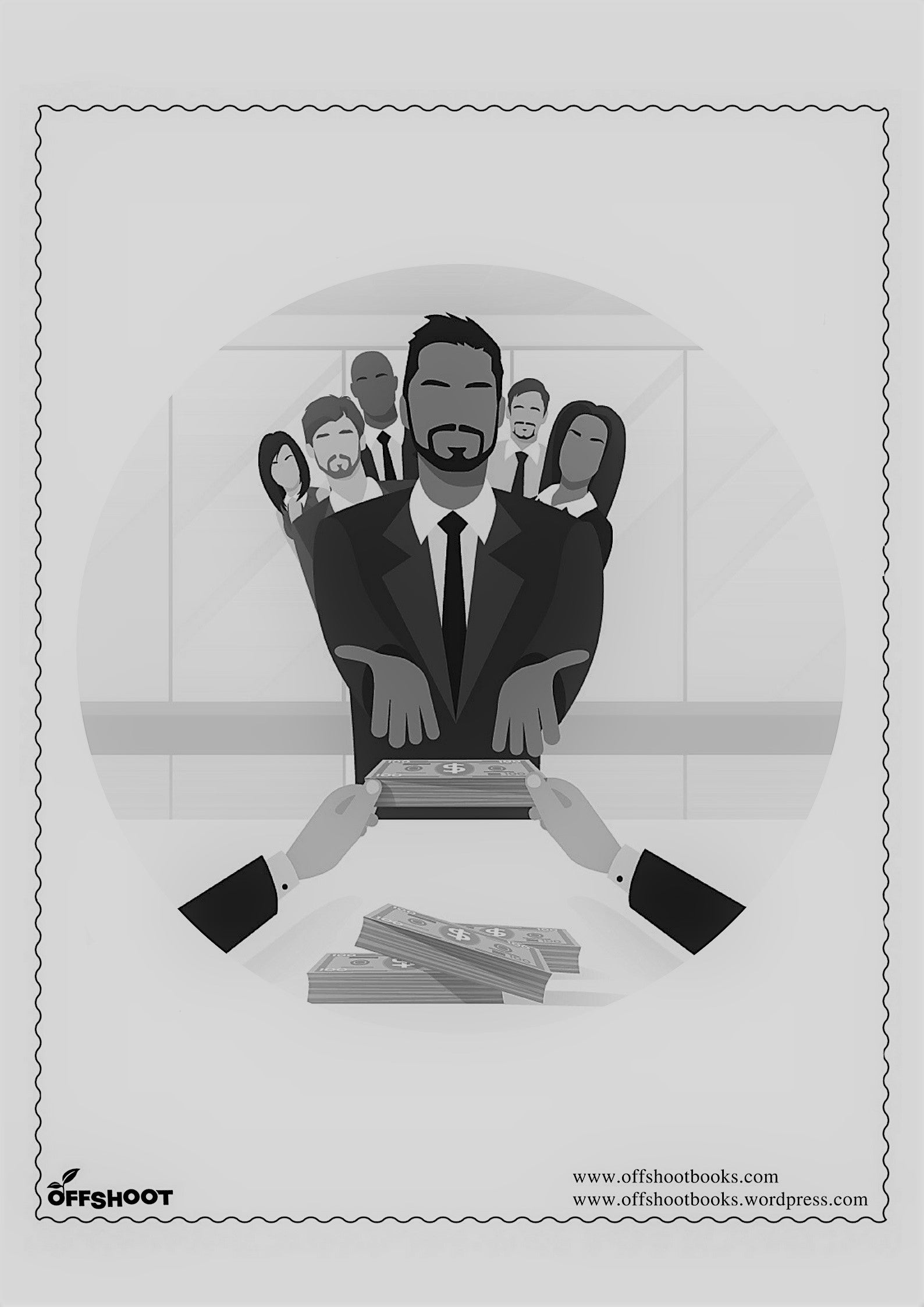 5 Ways To Ask For A Pay Raise
| Offshoot Books
It's that time of the year!
Which time, you ask?
We are not sure what the masses in general think of the season but for working professionals, it is the season of pay raise. It's the time when your hard work (and flattery) pays off.
Finally! If you get it as expected, nothing can beat the sheer joy (and oodles of drama and tears of happiness, of course). But, what if the concerned authorities refuse to talk about important matters like these or pretend not to know us when we start the discussion? Ideally, your boss is aware of the amount of hard work and dedication you've put in your work, has noticed your accomplishments and will give you a hike himself.
But, there are chances (if you're working in a sluggishly stodgy organization) that you may have to take the matter in your own hand and ask for a raise yourself. You might have created castles in the air, planned and decided how your lifestyle would change and how lavishly you will get to spend your money once you are placed in a pedestal but hold on! Hold your horses! Be practical and see if you are actually getting a pay raise. If not, you will have to ask for it and we'll tell you how.
1. Share your goals: It is always better to have an open discussion with your manager regarding your poor soul. Oops, we meant goals. Tell him how important your current role and your organization is, in your life (we know you have a dream job in mind and ideally, would like to switch jobs to attain your poor soul's goal but don't make it obvious to your manager. You may be encouraged to follow your dreams.) Drop hints and let them know that you plan on staying in the current organization for a long time. Your long-term goals will make your manager think that you will be an asset to the organization and she/he will surely retain you for long and may offer you a good hike.
2. Show your accomplishments: "If you've achieved something, let the world know about it." That's the motto we live by. Show off your accomplishments. Don't be shy. Demonstrate well whatever significant work you have done for the company. Keep a copy or the screen shots of all those little good or positive things being said for you (we know that's a bit too much but remember, safety first. You never know when you'll need them.) Completing every task on time and pitching in those extra hours may prove fruitful to you. Try and recall each and every contribution that you have made and that has born positive results.
3. Practice in advance: Nope, we are not asking you to prepare a speech but, it is advisable to prepare your points in advance so that you don't falter when you are to respond confidently. Remember all your achievements, recall all important contributions made and prepare points when you'll be cross-questioned. When you have rehearsed, you will not get stuck in answering unexpected questions. Moreover, it will help you feel more confident. Go for it, girls and boys!
4. Talk about your future: While discussing a pay hike, it is important to think, discuss and talk about your future prospects in the organization. It is important to highlight how much you are invested in the organization and how much you would like to contribute to the future growth and prospects of the organization (this does not include throwing more booze parties to create a "harmonious environment and ensure increased productivity"). Always show your boss that you are ready to take future responsibilities and how you will help increase the revenue.
5. Be prepared to hear a 'no': Here's a warning just in case things don't work out. There are chances that you might hear a "no". Once, you have presented your points and are hopeful of getting a hefty pay hike, things may take a wrong turn. The key to survival at this point of time is to not be disheartened. Have a word with your senior. In case you are dissatisfied, ask for an interim pay hike. That's another option that you have.
P.S. Aren't these amazing ideas?
Well, we do an amazing job at plotting tear-jerking dramas with happy endings. Try these for yourself. If you succeed in getting a pay raise, you can invite us to your party. We love partying! In case it backfires, just remember that we don't know you.