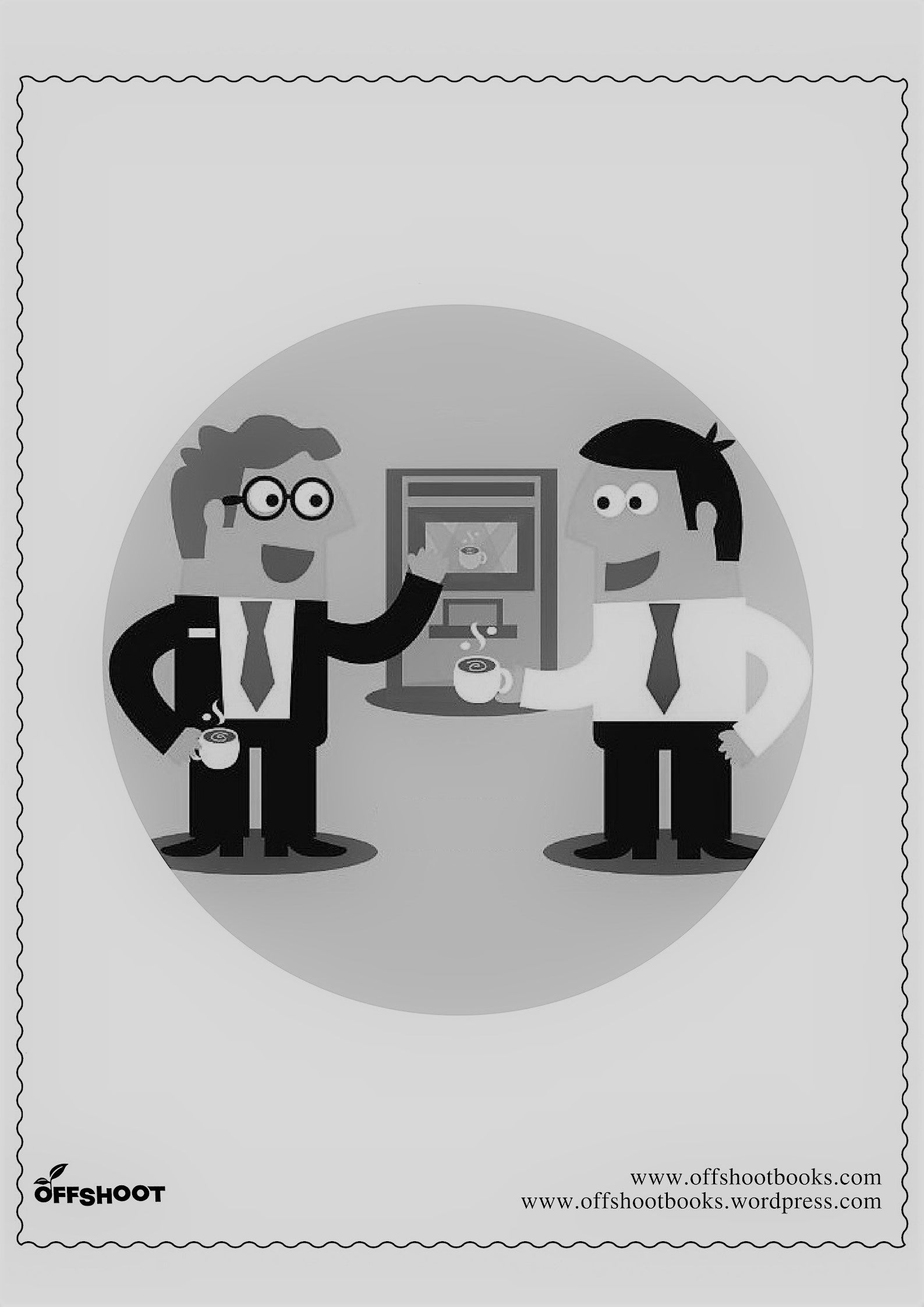 7 Things That Make You Happy At Workplace
| Offshoot Books
Having an awesome personal and professional life is what everyone desires. Imagine having a job that satisfies you so much so that you enjoy going to work. Isn't it an amazing feeling? If you enjoy going to work then there must be a reason (or reasons) behind it.
Either you love what you do, or you love the place where you work. Reasons could be any (and many), but what is more important is what gives you happiness. So, in order to improve your happiness quotient, we bring to you some of the things that makes most of us happy at workplace. We bet you'll relate to it!
1. Great colleagues: Whether at home or at your workplace or any other place in general, the kind of people you are surrounded with matters a lot. If you have colleagues who are like friends then your professional journey becomes easier and joyful. Work does not appear to be boring when you get along well with the people you work. You share your feelings, your goals and your personal lives with them. They are the ones with whom you spend most of your time. As a result you are motivated to go to work, work hard and be happy.
2. Breaks: No one can work non-stop at a stretch even when there are strict deadlines to be met. Human body and brain need breaks at regular intervals to relax, regain their energy and get back to work. If your organization offers you ample breaks, or is lenient and flexible with work timings (as they believe in taking care of their employees), you are one lucky employee as it'll not only help you rejuvenate but also, be happy throughout. Lunch and tea breaks too are a great source of relaxing your mind.
3. Training sessions: Professional growth is what we all seek. If your organization values your growth, they will offer you ample opportunities to learn and improve your skills. After all, it is not only beneficial for you but the organization as well. Training sessions offer you a platform to improve your skill set. While witnessing your growth and development, you know that the place where you work is the right one for you, and is one of the core reasons to feel content at workplace.
4. Meaningful things: It is always important to do things that mean to you. If you've landed your dream job – something that you always wanted to achieve, you will love it. Moreover, when you do things that mean a lot to you and you enjoy doing them, the results will always be positive. In such scenario you not only do better in your work, but also outshine as an employee and will be rewarded for your work. Therefore invest your time and energy in meaningful tasks that you wish to do.
5. Benefits: We all wish to work in our dream company. The reason being that it will offer us better opportunities for growth and the icing on the cake will be the benefits and perks that it offers. Free meals, free pick and drop facility, flexible working hours, work from home options, paid leaves and vacations are some the benefits that we all look forward to. Not only this facilities such as gym, cafeteria, game zone are some of the tempting features that offer you job satisfaction and brings happiness to you.
6. Awesome boss: It is said that people don't leave their jobs rather they leave their bosses. It implies that your boss plays a crucial role in your existence and happiness in your workplace. When you get a boss who also plays the role of a mentor and a good leader, you know you are in good hands. You learn from her/him and look up to them. When you have a good boss, you don't have reasons to crib about work, and tend to devote your attention to complete the task you're assigned. This mentor is instrumental in getting you the hard-earned wisdom.
7. No pressure: We may feel pressurized because of strict deadlines, but when you are offered ample time and resources to finish a task, you don't feel that pressure. It is human psychology that people tend to work well under pressure, but when you are happy doing your job, you will get the job done well in time. A little pressure is important as it keeps you on your toes but employees should also be given ample time to brainstorm, explore, learn and relearn things.