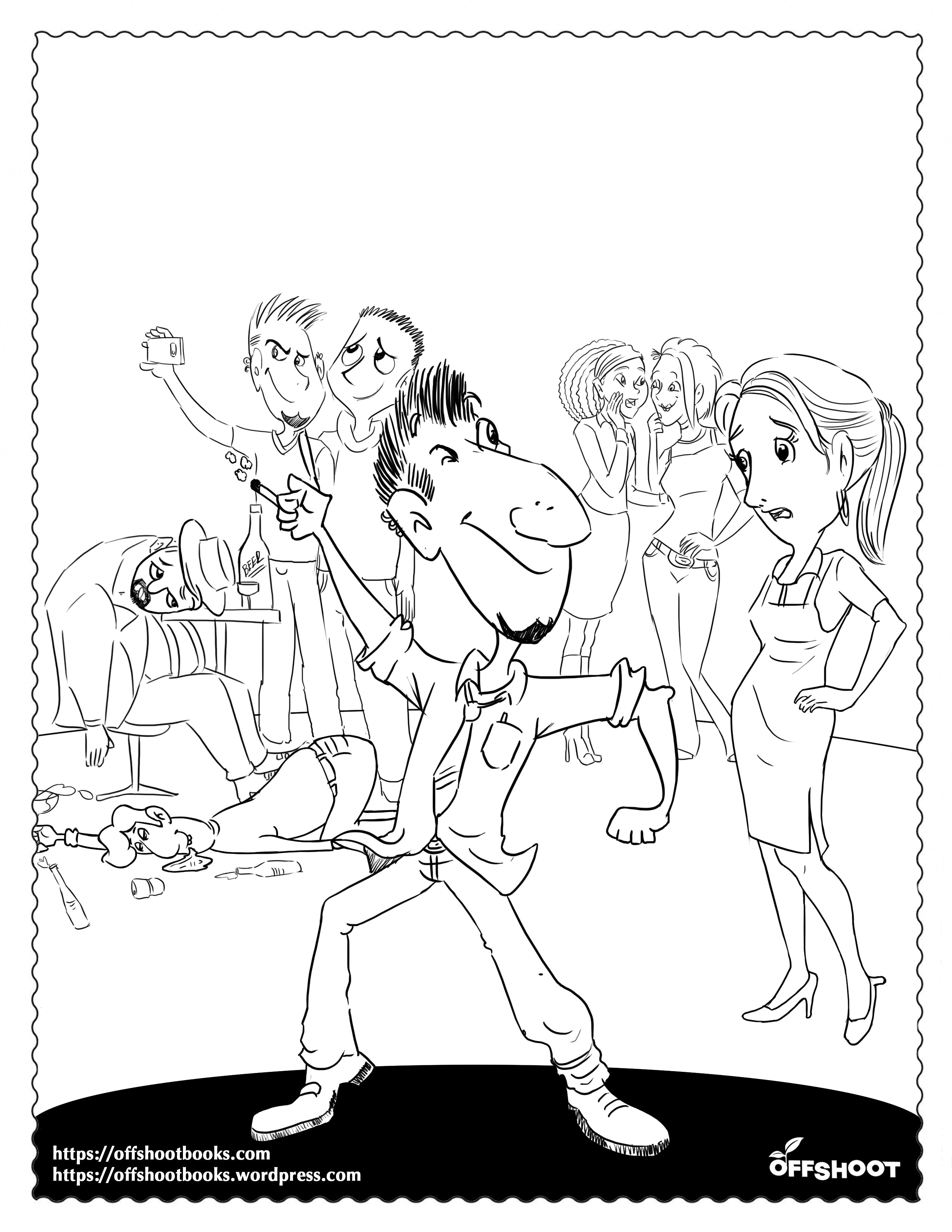 5 Things Not To Do At Office Parties
| Offshoot Books
BOOZ-ED!
Don't drink too much: Office parties are synonymous with food and drinks. (Ah! There we see you smiling shyly, thinking about your last office party.) Although you get a chance to get tipsy on your tippy toes and dance like nobody's watching you, do not forget that it is an official party. You may savour the scrumptious food and find yourself sitting on the rocks after relishing "on the rocks", but don't overboard with your drinking (you wouldn't want to be called dipso...). Secondly, be careful while you are on the dance floor. After all, you wouldn't want to be the "star of the show" with those hilarious dance moves of yours. In short, do not end up doing things that you may regret later, as you will have to face your colleagues the next day.
DECK-ED!
Dress up well: A new dress? Recently bought boots? A shirt that had caught your eye, lying tucked away in your cupboard? Get them out of the closet for your office party. Flaunt your new clothes in an office party but make sure you use discretion in your selection of attire for the evening. Avoid wearing gaudy and attention-seeking colors. You wouldn't want to end up looking a shocking and walking blunder.
FLIRT-ED!
Don't go gaga over your colleagues: Flirting, coupled with strong drinks, is an unwanted business event. You may share a laugh, compliment people, dance with them but avoid flirting with them. (Too much friendliness may not be appreciated by your co-workers.) Office romance may appear to be very fancy but a wrong move may damage your reputation forever. Take our advice, stuff your mouth with food when you think you can't control the urge to ask someone out on a date, or whenever you want to call them ho...t or se...xy. (Trust us, food will never disappoint you but people can!)
GOSSIP-ED!
Don't indulge in unnecessary gossip: Who's she? Is he a new joinee? An office party is where you can find answers to all your questions. An informal, fun-filled party offers a great opportunity to know each other personally. Initiate a conversation, crack jokes and have fun. You must not use this time to gossip about other people. Engaging in the coffee-machine banter or spilling trade secrets at the party won't take you anywhere. Parties are organized with a purpose of knowing each other better. You must use such times to get along with your colleagues. (Buddy up, bro!)
OVERPLAY-ED!
Don't go overboard: Office parties aren't organized to let you complain about your boss or your company. Leave aside your grievances and negativity at the door. Don't try to impress your seniors or go overboard with praise. Don't brag about your achievements. They won't fetch you extra points anyway. Don't reveal your secrets and future plans. You must keep your cards close to your chest. You must also remember that an office party is not the right place to talk about increment and pay raise. Don't overdo or act desperate to be noticed. Keep calm and enjoy the evening!