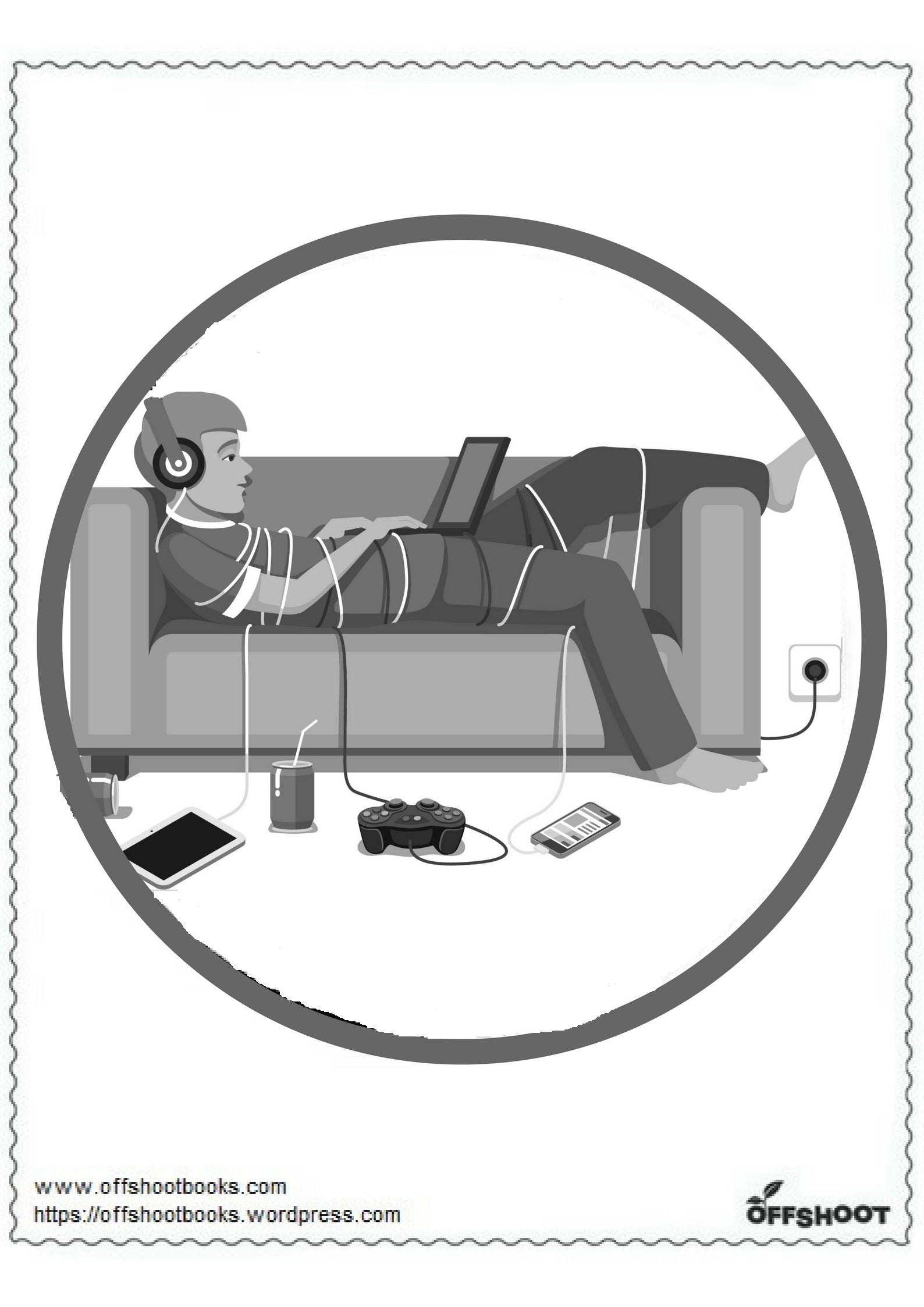 7 Ways In Which Technology Has Made Us Lazy
| Offshoot Books
Technology has made our lives easy and interesting. With new inventions, it has made many things possible. Before the invention of telephone or mobile phone, who would have imagined that they would be able to talk to people living far away; in fact, can even see them while calling.
Who would have thought that cutting, chopping or cooking food be this much easier?
Today, we cannot imagine our lives without the gadgets, machines and internet, of course. But, have you ever thought that how the cons of technology are under wraps. No doubt technology has made our life easy, but lazy too. When we are getting everything at our doorstep, we restrain ourselves from doing hard work. So, when you don't like to leave our bed to do those necessary tasks, that you probably do with just one click, we bring you some of the reasons how technology has made us all lazy.
1. Delivery at your doorstep: Technology has made shopping so easy that you can get anything at your doorstep. Delivery services and online shopping has evolved so rapidly that one doesn't have to leave home at all, to buy anything. From clothes to shoes, groceries to restaurant orders, laundry make up, house cleaning, you name it and it is offered at your convenience. Therefore, when you are getting everything so easily, you don't have to move out of your home and get things yourself.
2. Checking-in with loved ones without actually doing so: With technology at its best, people talk and discuss with each other a lot without meeting or sitting together. There are many apps and social media networks where people actually talk and connect with each other these days. Two people sitting together at two different parts of the world can talk and see each other anytime they wish to. But, it has also created differences between those who can actually stay and be together. There is no connect between the people even if they are so-called connected. Technology has made us closer but technically has made us far.  
3. Connected through social media: Social media has made the world a small place so much so that things and people in far off places too seem to be very close to you. You are connected to everyone from any part of the world. You can do and connect with anyone easily via social media but does not meet, greet or hang out with them in person. Technology has made you lazy as you only spend time on social media networks and forget to socialize in real. Moreover, you spend so much time on social media platforms that you forget to do many a things and do not pay attention to your work.
4. Ditching the bookstores: For the true book lovers, the smell of the pages of a book is as precious as the content in the books. They can spend hours and hours in libraries and bookstores to read many more books. But, with advanced technology and e-books available, people no longer visit bookstores and rather prefer reading the e-book version. Hence, the technological advancement has impacted the love for books and have made people lazy for going to their favorite book stores.
5. Asking for directions: With google maps and GPS, you no longer have to ask for directions from a third source. There is no need to stop at the gas stations or taxi or cab stands to ask for directions while you are heading to your destination. You have completely stopped using the paper maps for directions. Asking for directions is on your tips now as a small voice form the GPS gives you instructions now-a-days for taking the right turn while driving, along with the duration and the expected congestion at the road.  
6. Gyming at home: You don't go to the gym anymore and stay fit and do regular exercises with ease at your home, thanks to the gym equipment easily available in the market. You do not go to the gym anymore and do the exercises at your home. Gyming at your convenient time and with your favorite tools is easy and simple and it makes you lazy as you no longer have to walk down or drive to go to the gym.
7. Switching off lights from bed: Technology makes you lazy to an extent that now you don't even have to get up from your bed to switch off the lights or fan. With sensors and technological development, there are remote control systems with which you can switch off or switch on the lights. The entire control is in your hands and you can use it as per your convenience.