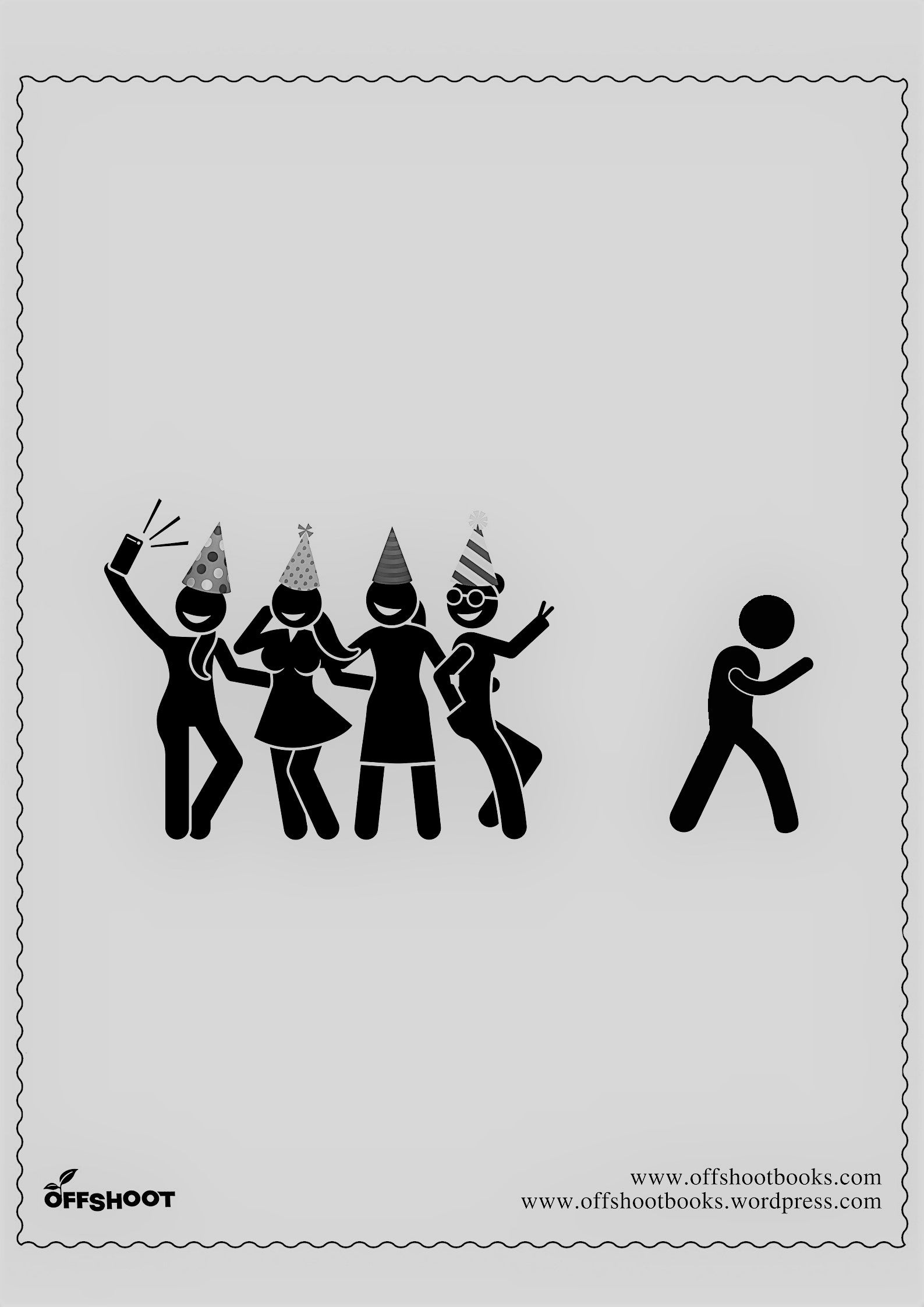 7 Things You'll Relate To If You Hate Parties
| Offshoot Books
Attend parties, they said. It'll be fun, they said. Well, for many (or some?) parties is not the way to unwind. We won't say they detest going to parties but yeah, dislike, maybe.
In most of the cases, it's only meant for those who love to drink and dance, isn't it?
A rather cosy evening spent with close members of your family and friends is another celebration altogether. But when it comes to the definition of 'party' as understood by those who consider it synonymous with drink and dance (as mentioned earlier), there's a group that prefers to stay in a corner, hiding in their cocoon lest someone drags them to the centre of the stage.
If you are one such person who dislikes being a part of such parties, you'll relate to the following.
1. Invites? No, thank you!: Invites to house-warming parties, baby showers, weddings, engagements, birthday parties or just a grand get-together, you have them all. But the problem lies in the fact that you don't like attending such glitzy events. You would rather meet the people in person away from the eyes of the crowd, and add a personal touch of warmth and happiness to the celebration/occasion.
2. Excuses we have many: You dislike being a part of parties to an extent you have a compilations of excuses (some perfect, some not that great) safely stored in your vault. Caught in a boring meeting at work, stuck in a traffic jam, or suddenly falling ill, you say them with such conviction that the other person can never find a fault in your act.
3. Oh, the places you'll find me at: In case you are dragged to a party (did someone say emotional blackmail?), you'll ensure that you stay away from the centre stage as much as possible. You'll grab a chair and sit in a corner away from the eyes searching for you. Or join a group of friends you know well only to catch up with them.
4. When do we go home?: At parties you turn into a child. Well, not into one who enjoys himself but the cranky kid always whining about going back home. If it happens to be a party thrown by a distant relative or friend, you don't even bother to mingle with others. You are clear with what you want, which is food and home. While others are found jamming to the music, you are eagerly waiting for the food bar to be set.
5. Friction between you, and family and friends: Your (somewhat) anti-social skills have often landed you in trouble. Whenever you get an invite, you know you have to come up with something brilliant to avoid going. In case you're living with your family, making excuses is not an option as you'll be dragged against your will. Let alone you family, your friends are also tired of your nuisance creating abilities.
6. Home is where the heart is: Once home, you love to change into something comfortable (you love your pajamas!) so that you can hop into your cosy bed. After all, your home or rather your bedroom is your sanctuary where you rule effortlessly. No one to bother you, not a soul who'll disturb! That's the charm of your own space.
7. Least interested party in a party: Well, that would be you, wouldn't you? While others get excited at the thought of hosting a party, making group chats to keep themselves updated and actively participating in the process to ensure success, you are least bothered about it. You'll leave other participants on 'seen' (or wouldn't even bother to see the updates) because you know this is not meant for you.