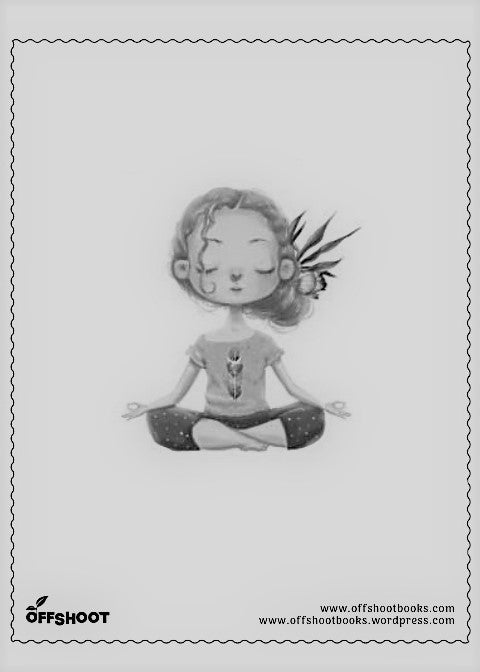 5 Ways In Which You Can Reclaim Positivity In Your Life
| Offshoot Books
It is said that it is relatively easy to pick a bad habit. We learn to lie at a young age, be aggressive and arrogant, and let's not even get started with about the troublesome teenage years when we found ourselves rebelling against every thing. As we grow up, we find ourselves being engulfed by the blanket of negativity.
Be it at school, at work or at any other place, varied emotions hit us hard on the face, many a time, negatives overpowering the positives. We don't realise this often but in this way, we harm ourselves a lot, physically and mentally. But when constant nagging and dejection leaves you hurt beyond repair, it is time to take control.
You don't need just a gentle shrug to bring you back to reality but a punch that sends you flying to another planet where you can realise your worth. But if you wish to save yourself a trip to another planet and reclaim positivity on Earth, here's what you can do.
1. Accept reality: The first step to reclaim positivity in life is to realise that something is either amiss or going haywire. Unless you realise that something is wrong, you cannot take corrective measures. Accept that your life is a mess, you're a helpless baboon, you're stuck neck deep in a pit . . . well, that's not necessary, maybe (as we write this, why does it appear as if we are describing our life? Hmm). Jot down points if you must or make a presentation (Times New Roman, font size 12, double spacing, keep that in mind).
2. Love yourself: A human is a social animal who cannot live in isolation. She/ he not only craves attention but also love and affection (remember, we don't advertise creepily clinging on to someone). But often we tend to compromise way too much in a relationship for it to work smoothly, without realising that in doing so, we are giving up on our identity. So, the second step to reclaim positivity is to love yourself. Be happy and proud of who you are and what you've achieved (this self-appreciation is not meant for baddies. They should sit in a corner of the room, facing the wall and ponder (read repent) over what they've done).
3. Take help if necessary: This path to reclaim positivity is not an easy one; especially, if you've been broken to pieces before. It takes time, effort and perseverance to get up and walk (it's metaphorical, guys!). Often this 'road not taken' is full of hardships and offer challenges not easy for a single person. In such scenarios, do not shy away from taking help from the ones you trust. And, at times, when it does not work, remember professional help is always available.
4. Do a kind act: Once you start loving yourself, it is important to spread this positivity around. Do a kind act, no matter how small it is (preaching about yourself is not a kind act, it's being arrogant. If the 'love yourself' idea starts to overflow, start from point one of this article). Help a needy person, feed the birds and animals, plant saplings, smile, help teach someone, donate to a cause, and so on. Remember to spread positivity. In doing so, you will not only attract the same emotions but the world will appear to be a better place to live in.
5. Take the spiritual path: A much better option is to take the spiritual path. Renounce your materialistic life and move to the mountains. Just kidding! In today's world, you have more affordable and convenient alternatives to this traditional way of living life. Meditate and do yoga. It not only relaxes your body but also calms your mind.
NOTE: Are you interested in activity books? Bring out the child in you and let go of the life of an adult (for sometime) as you start an interesting journey with Offshoot's 'Well Done' series. From yoga asanas to looking at various problems we face in life to better understand them and take a positive approach to life, we have it all.
Go, grab your copies of Yoga on the Go, Some Help for Myself,