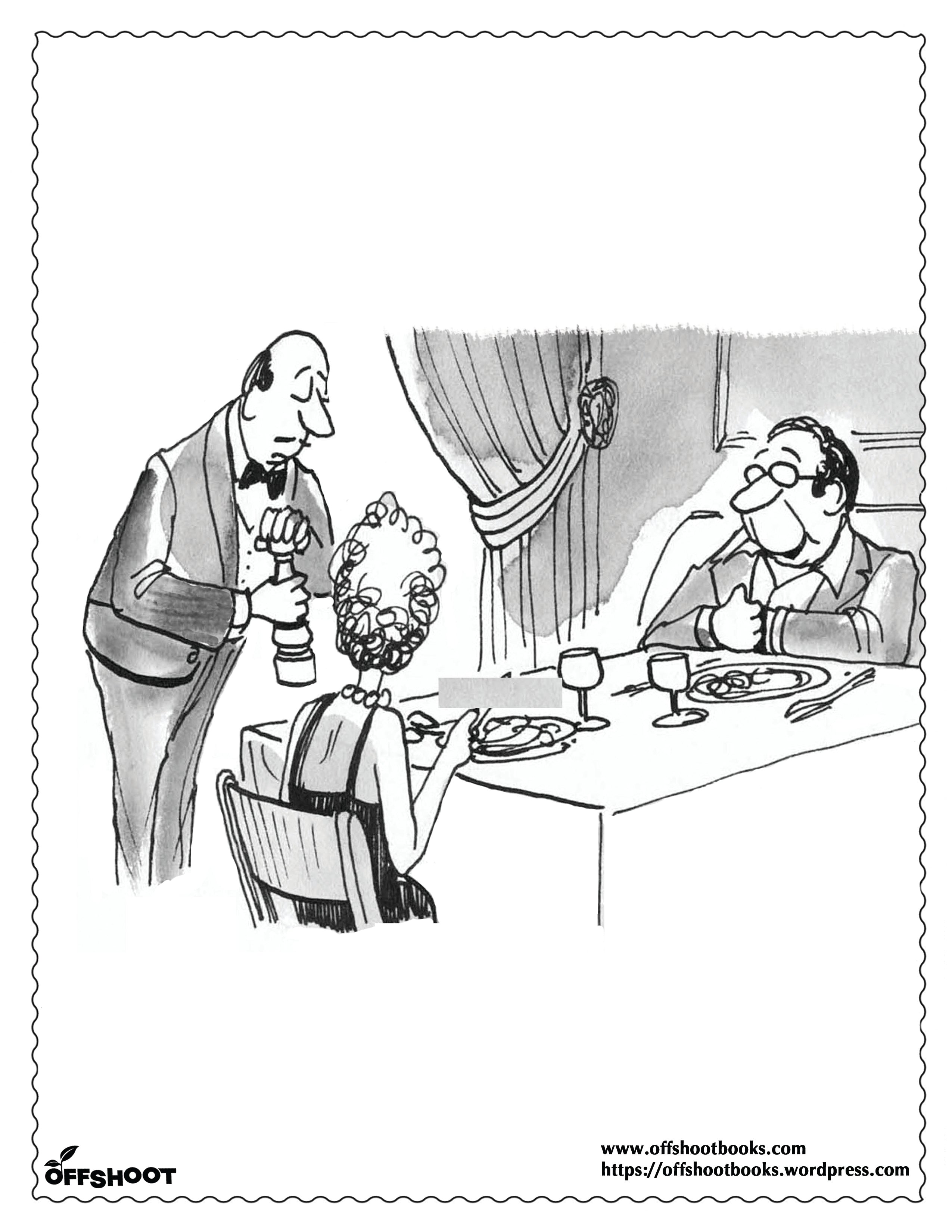 7 Dating Etiquette Everyone Should Follow
| Offshoot Books
The idea of a perfect date sounds so great!
Be yourself, show your sense of humor and do not hesitate.
First impression is always important on a date.
Make sure that you behave well - dress-up nicely and don't be late.
Never spill your drink or put too much food on your plate.
Be a gentleman/gentlewoman and practice some dating etiquette.
Dress to impress: 
Dressing smartly on a date is a thumb rule. If not the best, make sure you look decent and smart enough to impress your date. Don a look that suits you the best. Rake your closet (if you must), wear ironed clothes, spruce up your hair and accessorize well. If you are a woman, do not forget to put efforts in makeup, but for heaven's sake don't end up looking like a pancake. Dress up according to the place you are heading to. Sporting an ethnic look while visiting a pub will only end up making you appear as the odd one in the crowd. Wear a nice and soothing fragrance, but be sure not to drench yourself in it. You wouldn't want to suffocate others around you. 
Be punctual: 
Getting late on a date is strictly discouraged. It's not only rude but also puts a wrong impression about your personality trait. In case of an emergency or an unforeseen event, do inform your date in advance. Moreover, reaching on or before time can give you some time to relax and (*wink) enjoy a drink or two before you finally settle down or hang out along with your date.  
See what goes into your plate (and how much): 
No matter how much you love food or enjoy sipping your favorite drink, when on a date, keep a check on how much you gobble down. Even if your date is paying the bill, never take advantage of the situation when ordering. Keep your order simple and do not pick the most expensive items on the menu; it will only make you appear as an inconsiderate snob. Keep the foodie in you hidden and do not fill your plate with too many things. You would not want the food to spill out of your plate.
Keep a check on how you communicate: 
The way you communicate or talk to others tells a lot about your personality which ultimately results in how you will be perceived by the audience present. Behave well and keep your mannerisms in check, you never know whether you are under the observation of your date who may have hawk-like eyes. Try to recall all that you've learnt in your Moral Science classes (hope you hadn't snored throughout the class).
Keep minimum body contact:
 Handshakes, a casual hug, a peck on the cheek or a sparkling smile? What should be your approach on your date? Body contact between you and your date should depend on how well you get along with each other. For instance, a simple smile or a handshake is enough to greet a blind date. Even if you are out with your significant other, too much PDA is highly un-recommendable. It's another story if you don't care about what the crowd (obviously sneering at you) thinks.
Sprinkling some sense of humor: 
Be at your wittiest best and do not hesitate to share jokes. A date is meant to be enjoyed. And, what works better than laughter? Sense of humor is really important in any relationship; hence, a date is one of the best events to show the same and impress the other person. Sharing a joke or using humor at a tricky or an awkward situation will not only put both of you at ease but will also let your date know that you know how to have fun.
Pay your share: 
Gone are the days when it was considered chivalrous for the men to pay the entire bill. If you are a woman, offer to pay your share. In fact, insist on paying for your share (well, if we're fighting for equal rights, let's not back down when such situations arise where the heart and the mind are at loggerheads). Always carry some cash along with cards; you never know when you need it. If your date does not let you pay the bill, take the initiative by paying for other activities such as buying movie tickets.