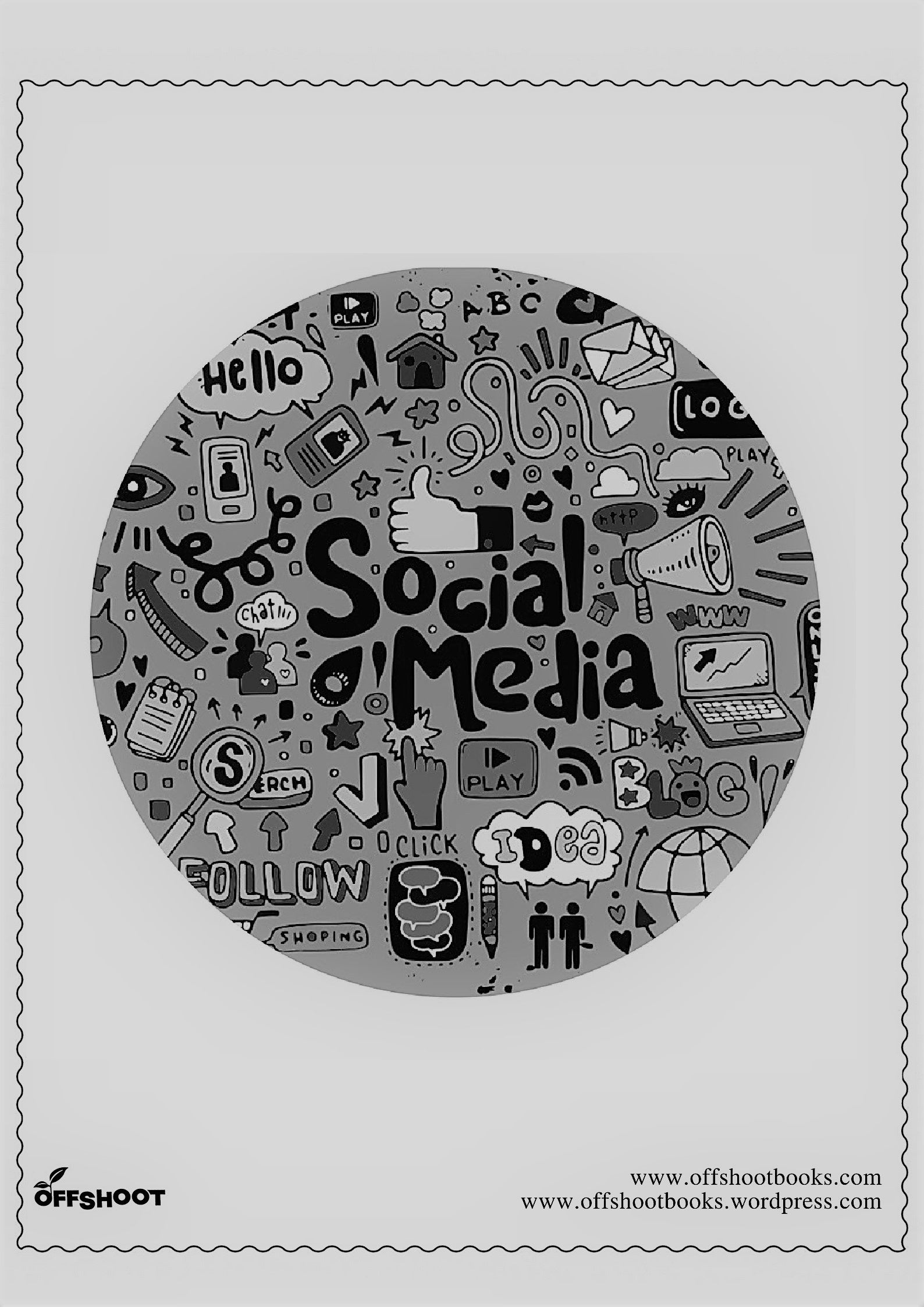 7 Types Of People We Find On Social Media
| Offshoot Books
Social media has not only taken over our lives, but also the world. There is rarely any person you meet these days who is not on a social media platform. These networks have become such an important part of everyone's daily life that no one can stay away from them. Social media is no longer a tool, nor a way to pass one's time; it has become an obsession.
People just can't do away with it and devote maximum of their time on it. Social media has its own set of networks. Here you will meet different kinds of people – not only from different communities, cultures or countries, but also of varied habits. 
These social media enthusiasts have different habits of dealing with these platforms. If you are also an active social media user, you will definitely relate to this blog.
1. Proud parents: Who does not love her/his child, but this is a category of social media users who are not only obsessed with their child and their achievements, but also sharing posts related to them on their profiles. So, the story begins from their maternity shoot (the child is yet to see the world, mind you!). Then comes the birth of the child, followed by endless wishes. And who can forget the baby's one month anniversary? And, 6 months anniversary? 1st birthday? The list is endless. You surely don't get a chance to miss the annual day performance of the child and the fancy dress competition she/he participated in. They are proud of their child's achievements and wish to capture them and tell the world about them but they'll also ensure that other lovable uncles and aunties do not skip a single moment of the child's growth.
2. Miss & mister popular: If you are the one who thinks twice or thrice before posting anything on social media because you are in a dilemma (mostly because you'll be judged by those in your friend list), you don't have a reason to worry. You, kind-hearted most lovable ones should know that your single post will fetch you maximum likes and shares. In reality, these Miss or Mister Popular do not need unnecessary attention, they have already gained popularity in their circle because to varied reasons – their style, their nature, their wit or humor and so on.
3. Wannabes: Now, we have another set of people who will put each and every single thing on their social media profiles. Whatever they do, wherever they go, whatever they eat, drink, wear, shop… phew! They will put 'n' number of posts every day. It does not matter if they are required or not. These wannabes are so full of themselves that they want the world to know about everything they have or do.
4. Philosophers: The philosophers are always ready with their philosophies on love, life and relationships. They will post inspirational quotes, messages, articles and passages on their profiles. Sometimes, you will find these posts interesting and inspiring, but at times they have the power to harm your brain cells. You will not understand what the person is trying to say (the reality is that they themselves do not understand what they're preaching. He He!). They just share what they think to be too philosophical for mere mortals without giving it a read themselves.
5. Promoters: These individuals share all promotional stuff available on the internet. In their profiles, you will not find any post written by them, rather it will be filled with posts that have been shared from here and there. They share and promote everything that they see and like (or may not like, we never know).
6. Rare users: They are the ones who have accounts on social media platforms, but they rarely use it. Their profile pictures are of those good old days when they had created an account centuries ago. Now they look completely different from what their profile pictures boasts of. They do login to social media networks, but just to check their newsfeed, 'like' one or two posts of their friends (it's mandatory because that's true friendship, my friend) and then disappear. It would not be wrong to say they are next to the inactive users on social media.
7. Debatable ones: There is a category of people on social media who have a view on any ongoing current affair and will take a penny for their thought (even when you hadn't entered into the bargain). They are ready to debate with any random person and use social media to raise her/his concerns. They can even argue with unknown people on a debatable issue which can go on and on and on for them. They are actually unstoppable.
Note: Want to get rid of your addiction to cell phones? Then Social-Not Working is the book for you. This book introduces readers to an old-time world where they have to deal with the daily grind of life without their cell phones. And guess what? It resembles the device, so you don't feel you're away from your phone.