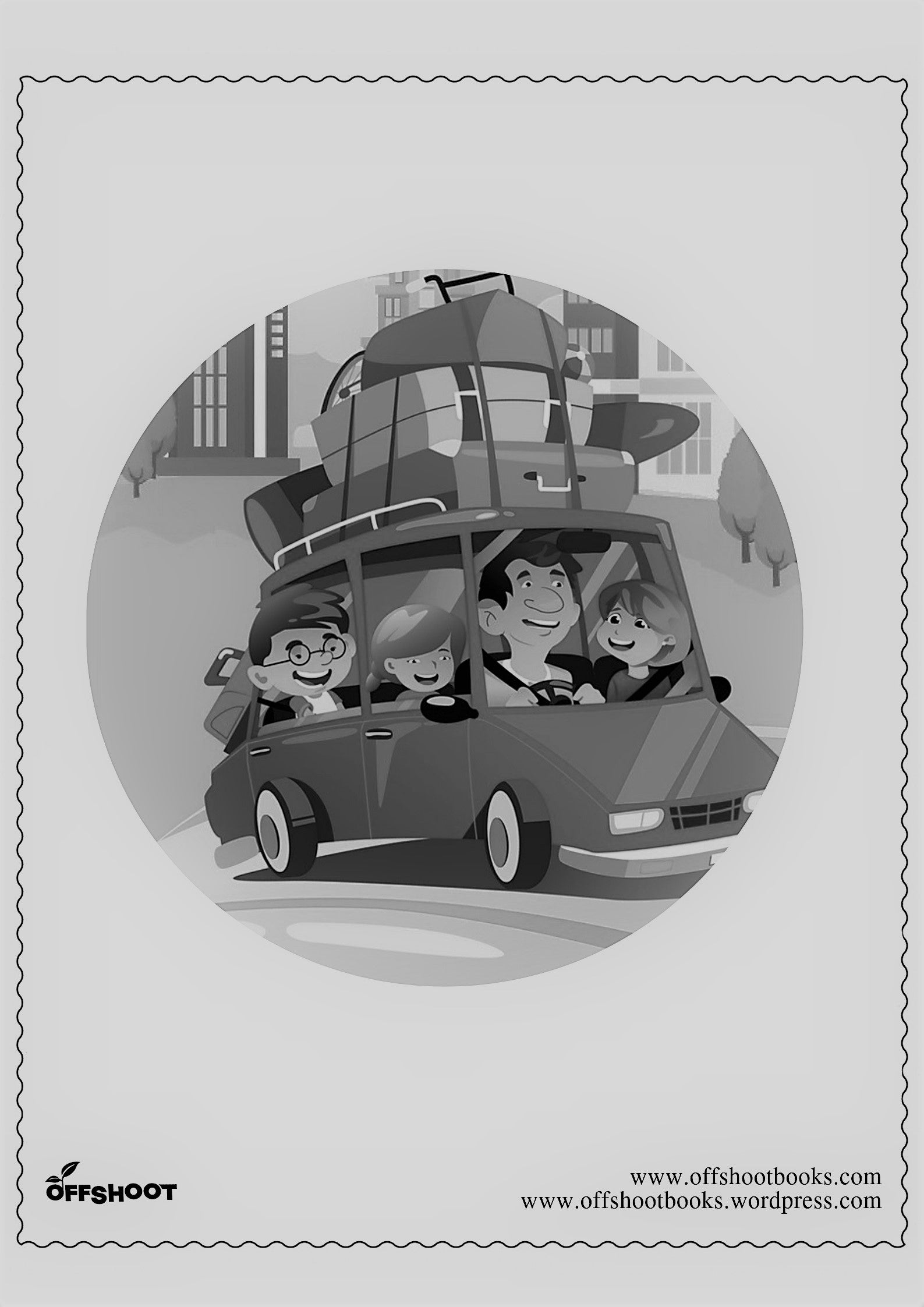 7 Reasons Why Family Vacations Are Important
| Offshoot Books
As a family we wish to create happy memories. And what could be a better way than to go on a family vacation! It's not necessary that you must travel to another country, what matters the most is that you are with your family, enjoying each moment while exploring different places. Agreed that it can be a hassle sometimes, but it is worth it too. So, here are 7 reasons why you must go on a vacation with your family.
1. A break from regular schedule: We often find ourselves stuck in the monotony of life, playing the same old tunes on loop. A family vacation not only offers a break from the routine but also acts as a great stress buster and refreshes our mood.
2. Time for family bonding: Vacations are the perfect time for the family to work as a team and get to know each other. You get to learn from each other and fill in during any short comings. In this way, you not only become stronger as a team but when put together make an unbreakable force.
3. A learning experience for children: Vacations also prove to be a learning experience for children. Travelling and exploring other parts of the country or world exposes them to different people, customs, ideologies and opens a new horizon to them. They also tend to experience what they've learnt within the four walls of their home and school.
4. More important than materialistic gifts: Spending quality time with your family is more meaningful and rewarding than materialistic goods that lose their sheen with time. They are a rich source of happiness and help create last memories.
5. Brings out the explorer in you: Vacations are a great time to bring out the explorer and adventurer in you. You get to travel near and far and explore the diversity that the world has to offer to you. And the best part? You get to experience it all with your family.
6. Create lasting memories: When we grow up what remains with us are memories that are cherished by us. Most of these memories are times spent with our families and adventures we've been a part of. Therefore, look at family vacations as important journeys that will leave a lasting impression on all the members.
7. Just because it's been a while: While we've already given you six reasons to highlight the importance of family vacations, if you're still not convinced or cannot take out time from your schedule, remember that sometimes you don't need a reason to do something. Instead of thinking and evaluating a thing or situation, it is better to let go. So, just pack your bags and go on an adventure.