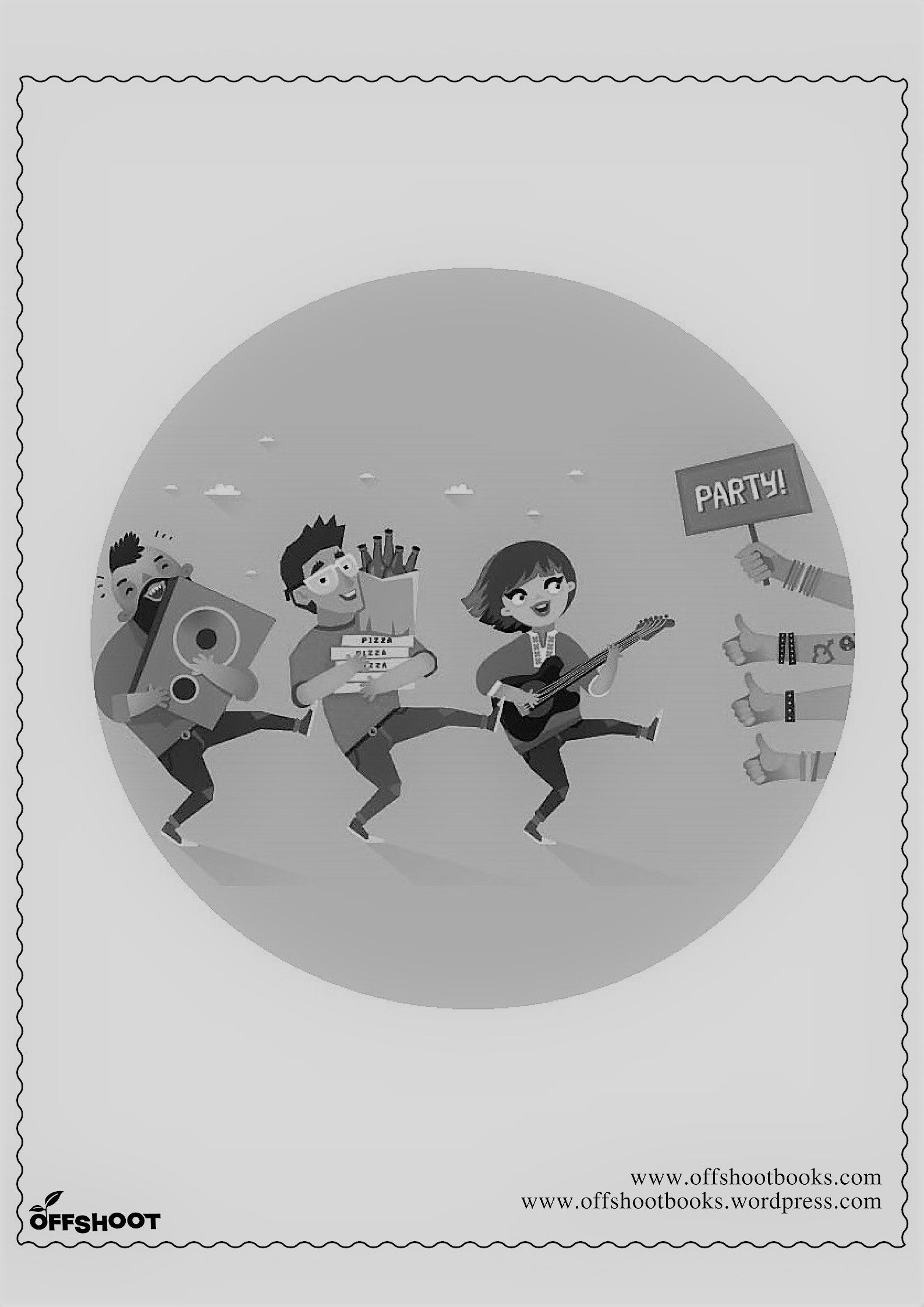 5 Things You Will Relate To If You Are A Party Person
| Offshoot Books
Who doesn't love to have fun and enjoy life?
Who doesn't want to work hard but party harder?
We all do, right?
But there are different kinds of people. Some like to be at home over the weekend, reading their favorite book or cooking their favorite meal, or possibly indulging in some other hobby. Then there are others who love to socialize and hang out with family and friends and enjoy and party hard. If you fall in the second category then you, our party person, will relate to the following:
1. You can't resist the word 'party': The word 'party' is enough to bring a smile on your face. The moment you hear the word, you start making plans in advance, answering the 5 Ws (who, where, when, what, why) and 1 H (how) of conducting a successful party. For you, the definition of party can be indulging in good food, drinks, dance, spending quality time or a combination of all. You know how to enjoy to the fullest and have fun and make the most of your time in such events. You never say 'no' to any invite you get.
2. You can't wait for the weekend: A week seems to be long to you and you eagerly wait for the weekend to arrive. Why? Because you've already made plans (well, you don't really need weekends as every day is a party, but weekends give you longer time to relax and enjoy). Waiting for weekends is a tough task for you as you can't wait to have fun, and eagerly want to take a break from the tiring and hectic schedule of the week.
3. You don't look for reasons to celebrate: You are truly a party person if you don't need reasons to celebrate and enjoy. You don't look for occasions to hang out and spend time with your people. Rather you make your own. If you are happy, it's a reason to celebrate. If you are sad, you need to celebrate in order to uplift your mood.
4. You know all the closest nightclubs/restaurants: As you love parties and like to eat out, you know all the restaurants and nightclubs of the city. If you see an advertisement about the opening of a new one, you know the next celebration will be held there. If not a celebration, just to explore the place, maybe. You are well aware of all the required information about these places. People contact and consult you to take an opinion regarding the best restaurants or pubs whenever they organize an event.
5. Your phone gallery is filled with party pictures: As an important figure in the social circuit, clicking pictures is a must. Not just as a reminder of the eventful night (or day) but also an addition to your beautiful memories. You love partying and clicking pictures and when you open your phone's gallery, it is filled with pictures. It's as if every moment has been captured.