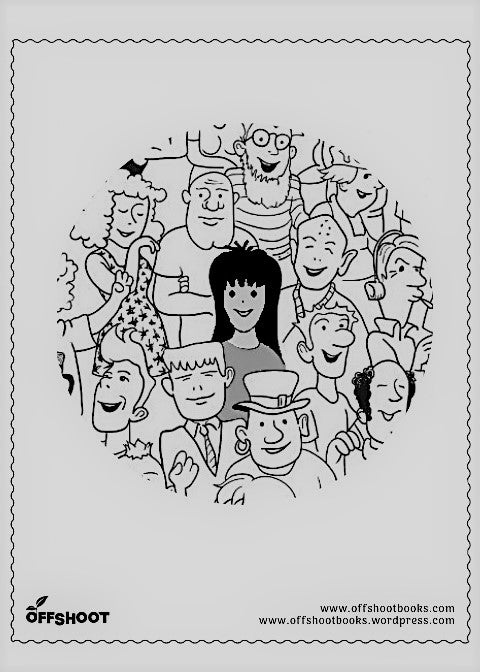 7 Ways To Stand Out In A Crowd
| Shivam Sharma
You are smart, intelligent and well-settled in life yet you are unable to get the attention that you deserve or desire. Feeling disheartened is natural, but do not ignore the fact there are others who might be more talented, skillful and impressive than you. In such scenario, you not only have to compete with them but also fight yourself. How, you ask? A little introspection and implementation of little changes in your lifestyle, nature, way of looking at life or personality may help you raise yourself in others' eyes. If you're willing to make those changes, then this write-up is the one for you and will help you stand out in the crowd. Here's how:
Dress uniquely:

 

Well! The phrase 'dress to impress' sums up this point clearly. It is important to dress up smartly and look impressive when you wish to stand out in a crowd. No! We are not asking you to burn a hole in your pocket. Don't splurge on expensive clothes (in most of the cases, they're hardly worth the price). Also, we do not recommend you to dress in a funny manner. That's not the correct way to grab eyeballs. Wear what suits your taste, makes you comfortable and makes you look the best. Feel confident in whatever you wear and carry yourself well.
Attitude:

 

Your attitude can lead you to the place where you want to be. A person with a great attitude is not only liked by people but is admired too. Therefore, sport an attitude that you won't be criticized for. Keep a tab on how you talk and treat others. Remain focused on your goals and down to earth in your persona. Keeping aside your ego and rude behavior will help you bring fruitful results.
Communicate:

 

Communicate well with people around you. It is always important to be a good speaker and a great listener. In order to stand out in a crowd, make sure that you impress others with your listening abilities as well. Do not forget that communication is a two-way process and you being the only one talking can make people feel neglected or leave them offended. Therefore, be polite and humble, say what you want to and let others speak their mind too.
Be creative:

 

Creativity may be inbuilt, but you can have it in your instincts, if you wish to. Being monotonous and plain in life is so boring. Hence, it is important to be creative and show your skills. It is not only good to enhance your skills but also to improve your abilities. Feel you're creative enough? Let

 

Offshoot Books

' collection challenge you. Don't just think out of the box, live that way too.

Build relationships: Building and managing relationships is not everyone's cup of tea. However, learning this art of shining like a star among others is not that difficult. While building relationships, keep a balance in the relationships that you form. Don't be over-friendly with everyone nor be rude to others for no reason.
Take it easy:

 

Life is difficult and it often gives you challenges at every step of your life. But never forget that after winter comes spring. Enjoy life to the fullest and do not trouble yourself with worries and tensions. Do not overthink and wait for the right time. Anger and frustration will take you nowhere. Try to find happiness and joy in little things and take it easy.
Be positive:

 

Positivity in nature and thoughts can have a positive impact in life. Be positive and feel the same way always. The positive vibes and aura from you will naturally make people believe you and show trust in you. With your positive attitude towards life, you can easily stand out in the crowd.