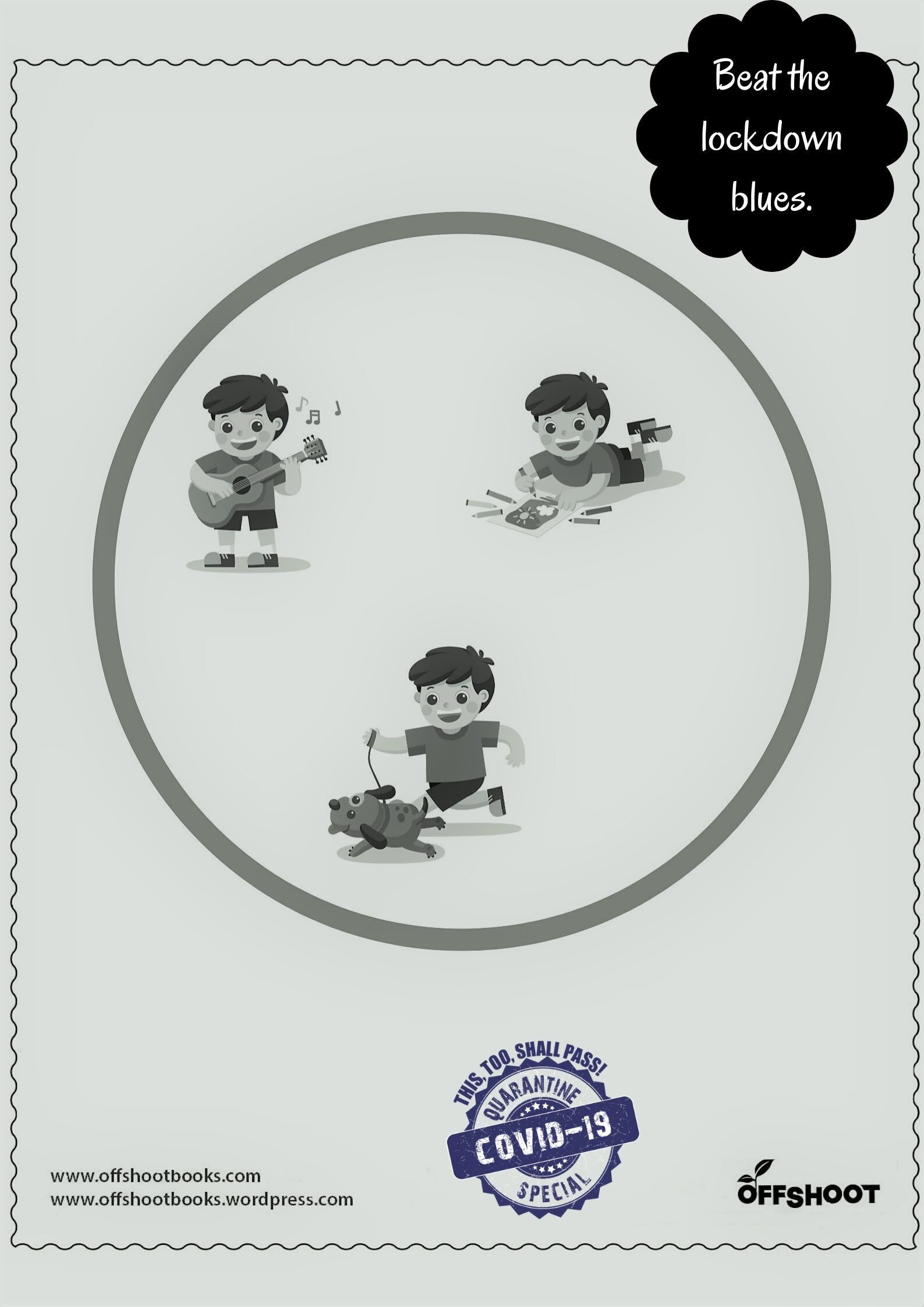 Things that can keep your children busy during lockdown
| Offshoot Books
As the world is facing this pandemic, COVID-19, it is challenging to take care of senior citizens as well as children. Also, managing children is difficult especially during the lockdown phase. They can't go outside, play with their friends or attend school. With parents working from home and managing the household chores, handling children and keeping them busy throughout the day is another challenging task. But, there are ways that can help keep children busy and do something productive:
Encourage them to studies: This is the time of the year when new sessions begin in majority of schools. However, due to lockdown, many schools are not able to provide the new curriculum to parents. But, as parents do not let your child be free from studies all together. In this early age, learning forms the base of education for children. Make them practice what they have studied in their previous grade. There are many digital education platforms that are offering online course and classes for students. Enroll your child in one of them and get help them revising their curriculum.
Involve them in household chores: Usually, children are busy with their studies, tuitions and homework and other works. To make them self dependent, it is important they know how to manage themselves as well. Make this lockdown phase and advantageous period to teach your child some household chores and include them as part of their routine. Cooking small meals, making their bed, cleaning their own room can be a good starter to begin with.
Indulge them in art and craft activities:  Let your child's creativity to be enhanced during this period. Involve them in some creative and learning activities. Offshoot kids has a range of books for children that can help nurture your child's learning abilities in a fun way. Follow offshoot on their social media platform to get some interesting activities for your kids.
Practice and teach them to stay fit: Staying active and fit is necessary to fight any disease. Do not let this home quarantine phase affect your child's routine. Teach them to practice yoga and encourage them to do some exercise to stay fit.
Spend time with them: You as a parent could be very busy during this lockdown phase, but it is also an opportunity for you to spend quality time with your children. Utilize this time effectively, play with them, read them stories and help them in studies.