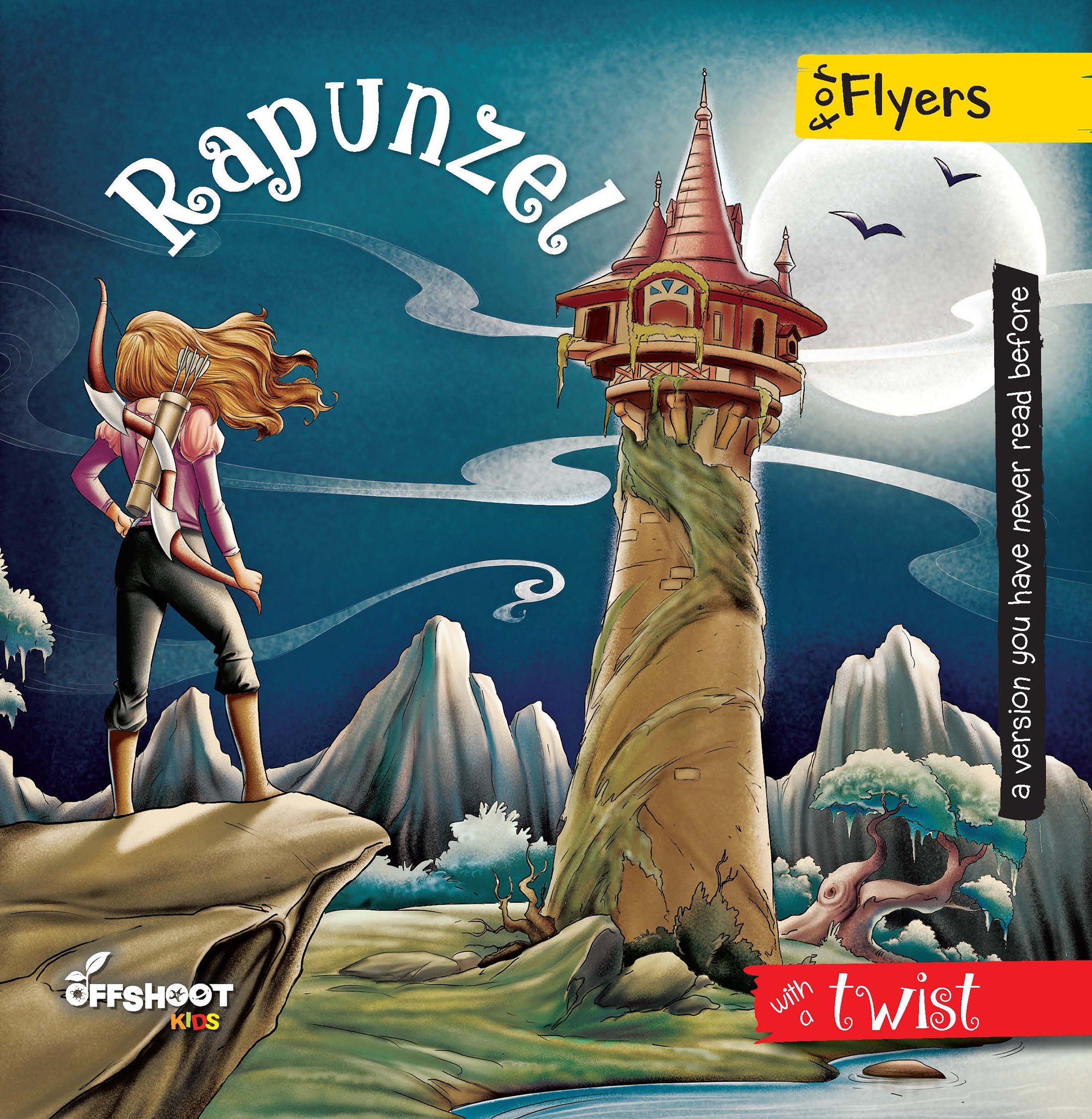 Rapunzel Story In English - Fairy Tale
| Offshoot Books
Rapunzel's story is an English fairy tale of a princess that narrates the story of her entrapment in a castle's tower for 17 years. Offshoot's Rapunzel is a short story of her life with an unimaginable twist. 
Continue reading to find out what else the twist holds.
'Rapunzel- With A Twist' attempts to break past the formulaic plot and conventional ideas through bold, unanticipated events in the story that creates a twist, bringing forth new ideas and a brand new definition of bravery and sacrifice. The uniquely illustrated visuals give life to the narration of the book and the message it is trying to convey that is bound to capture the imagination of 8- to 11-year-olds.
Pictures From the Rapunzel's storybook
Continue reading Rapunzel story ....
Rapunzel is a princess with long, blonde hair who longs to see all the world has to offer. The princess, named after a forbidden flower, was found by a childless couple, only to be stolen by a witch named Gothel. Over the years, she turns into a beautiful young woman, with hair as long as the 70-foot tower of the castle where she's been entrapped by Gothel. The witch forbids Rapunzel to cut her hair and often uses it to climb the tower to enter the castle. After years of entrapment, circumstances lead to the arrival of a prince who eventually frees Rapunzel from the confinement laid by Gothel, and she happily cuts her hair to her desired length, signifying greater freedom.
The Grimm Brothers' Rapunzel focuses on Rapunzel as the damsel in distress who is rescued by the prince. The animated movie Tangled, adapted by Disney, sticks to the plot, with the only difference being that Rapunzel is still a damsel in distress, except this time she is rescued by a thief named Flynn Rider.
Readers from past generations have grown up reading, and some even believing, the Rapunzel story, where ultimately the heroine is rescued by a prince. Rapunzel- With A Twist presents the readers with a version that will keep them fixated on the story and that mindfully deviates from the original narration at various junctures to evoke the feeling of grit without taking away nostalgia.
If Rapunzel's twist leaves you flabbergasted, do check out other fairy tales published by Offshoot that will equally astonish you with their epic twists.
Buy Twist In The Tales Story Books