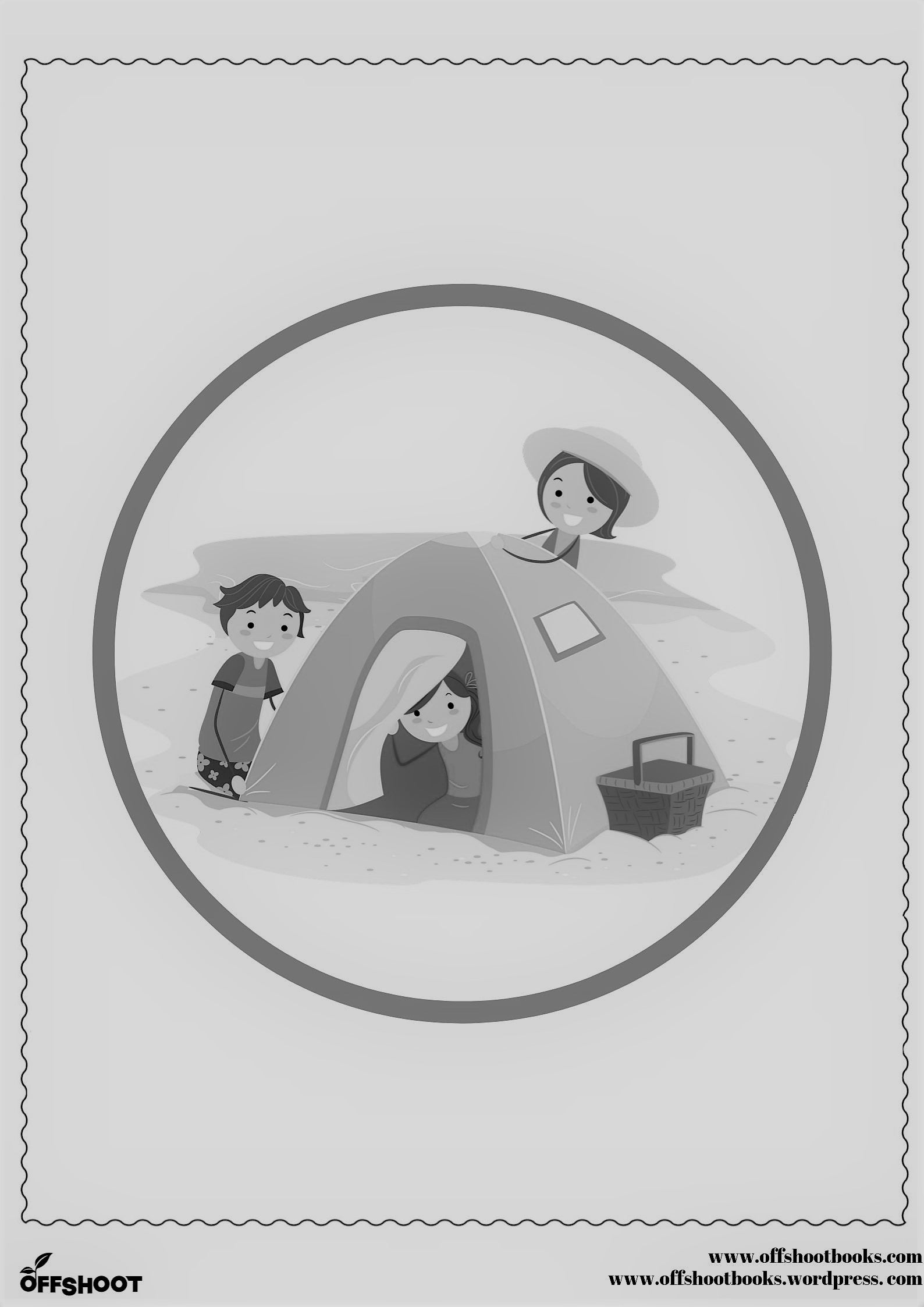 7 Things to Keep in Mind While RVIng or Camping With Kids
| Offshoot Books
Going for a vacation or camping with kids always seems to be exciting. But when you think about how the kids are going to behave or how you are going to manage them can give you goosebumps. Vacations are always fun, and you can still enjoy them with kids as well. All you need to understand and remember is adequate management.
So, in case you are planning to go camping or RVing with kids, here are a few points to guide you on how to make your experience a memorable one. Definitely in a positive way. Wink!
1. Plan wisely: The first and foremost point to remember is to plan your trip. Yes! You read it right. Planning each aspect of your trip can help you execute it smoothly. Which RV you would like to rent, which will be your stoppage points, what all activities you will be engaging in should be some of the points you should be clear and sure about. Will you be carrying any gadgets, or you would like to stay away from technology for a few days? Set these rules while you plan your trip.
2. Involve kids: It's not only your trip. When children are also traveling along, they should equally be a part of the planning and execution of this event. Ask younger ones, what they would like to play or do. Ask older children about their needs and their list of do's and don'ts. When children are involved in the whole process, you will notice how much they have enjoyed their time.
3. Set a schedule: When you travel with kids, you would not like to break their routine. It is better to set a schedule for them as well as adults. When and where to stop for camp and for how long should be pre-decided. Do keep a schedule of your child's eating habits and do not disturb their sleep patterns. You cannot strictly stick to a set schedule when you are out for fun, but at least setting up a schedule can help you remember and focus on few regular activities of your kids you would not want them to skip.
4. Be prepared: Packing appropriately is a must when you are going for RVing with your kids. As kids mess around so much, it's always better to carry a few more things for them. Carry some extra pair of clothes and shoes. As you would not like to waste time deciding their clothes, pack them in pairs. Do not forget to carry swimwear, flip flops, sports shoes, hair and skincare products, bug repellants and other necessary items. You can't be sure of the weather so do carry an umbrella and raincoats. Also, do carry some packaged and easy to cook food items. Take kids' friendly food items. You can also pack some fruits so that your children do not stick to packaged food only.
5. Think creatively: When you have planned your camping routine so well, it is also important to plan the activities that you would like to indulge in. Be creative and look for unique ways to get entertained. Carry some board games and sports items that you would like to play. You can also buy some glow in the dark products that will please your children and make them have fun in the evening time. Organize some fun games for kids to involve them in activities such as who will fix their camp first or collect the woods for fire. Carry good music and a musical instrument (if you play any). You can sing camp songs and dance along with the bonfire.
6. Take care of your RV: When you are RVing, that place is your home for a few days. Hence, do not ignore it and give it proper attention. Make a cleaning schedule and clear the mess on a timely basis; especially, after every meal. Bathroom and kitchen should be cleaned on a regularly. Also, make adequate use of the available space to store your things such as clothes, toys, shoes, etc. Keep things in a place where you can find them easily.
7. Enjoy to the fullest: While you make yourself busy in planning and executing the entire trip for your kids and family, do not forget that you are there to enjoy. Therefore, make sure you and everyone enjoy the trip to the fullest. Watch stars in the night, enjoy in the lap of nature away from the hustle and bustle of life. Make and create memories and do not forget to capture them.