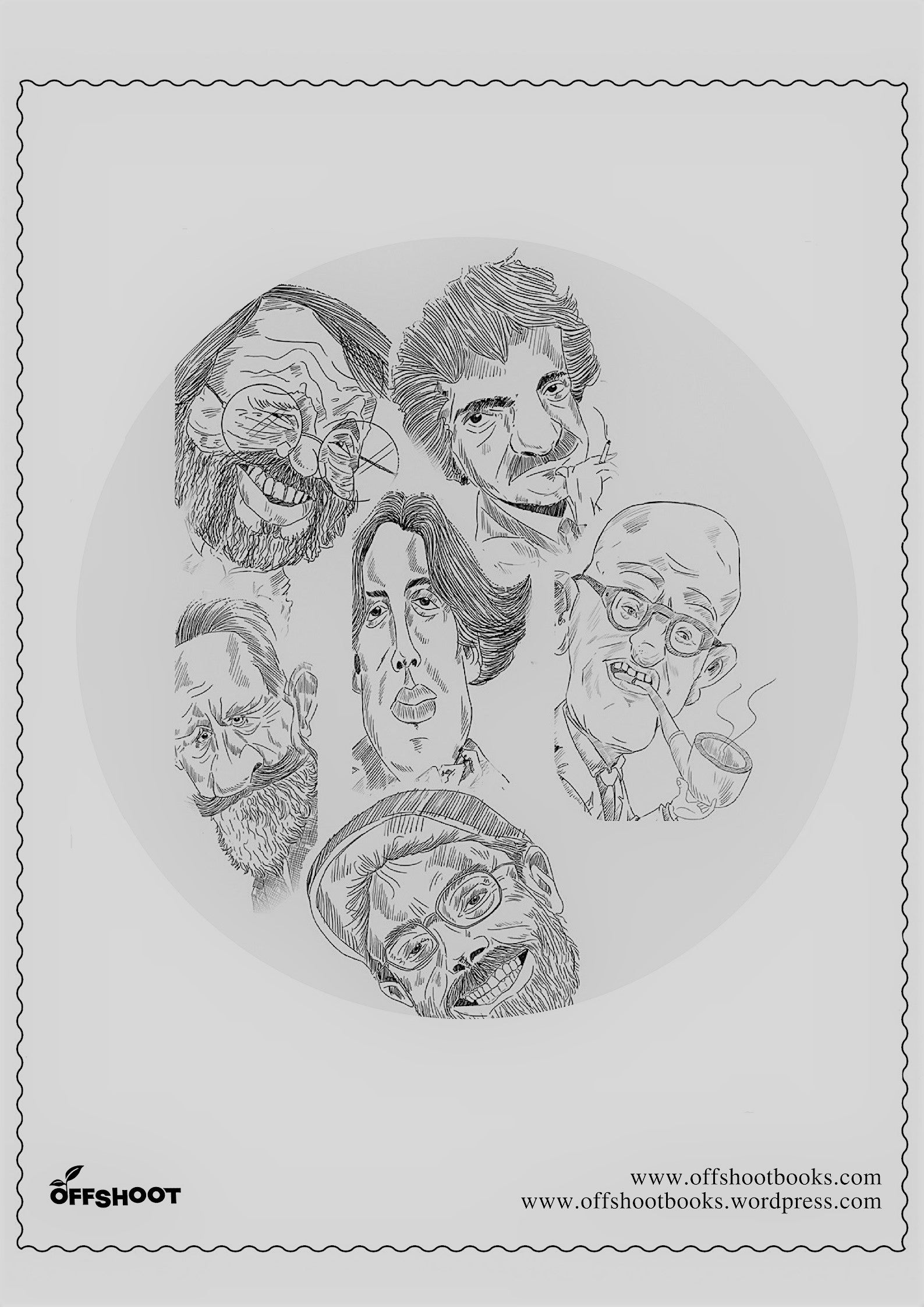 6 Authors You Should Read If You Love To Have A Good Laugh
| Offshoot Books
Who doesn't love to share a good laugh? All of us do. While some situations may themselves turn into a scene providing much-awaited comic relief from the monotony, others require hard work. Take, for example, the work of comedy writers, authors or stand-up comedians. You have to be witty in a manner that the audiences enjoy your presence. Though it may look like an easy task, it is far from being so. But there are some writers who have mastered the art, and drawing inspiration from their surroundings and own experiences, have penned them in books that are bestsellers. If you want to have a good laugh as you take a sip of pipping hot coffee, comfortably tucked between the sheets, you have to read these authors.
Oscar Wilde: An important figure in the Victorian society, Wilde was known for his flamboyance, wit and sarcasm. Born in a family of professional and literary figures, poetry and writing ran in his blood. His works, classified as 'drawing room comedies', urged audiences to question the norms of the society. If you wish to get a taste of the genius, sample these quotes: "Be yourself; everyone else is already taken." or, "I can resist everything except temptation."

George Bernard Shaw: Born in 1856, George Bernard Shaw is regarded as one of the finest writers. Given his varied range of interests, his knowledge was so vast that he never shied away from brandishing his opinions or saying a lot on a lot of things. Also, unlike other authors who attained fame posthumously, Shaw was a well-known playwright of his time. His most famous work was Pygmalion which was later turned into an equally well-received movie titled My Fair Lady.

P. G. Wodehouse: Sir Pelham Grenville Wodehouse, born in 1881, went on to become a banker with HSBC. (Fortunately for us) he was soon bored and decided to take refuge in writing. And what better method to unleash your creativity than comic strips. His writing style and a great sense of humor soon gained him many readers. Known for creating Jeeves, the supreme "gentleman's gentleman", Wodehouse was also called the 'comic poet'. If puns and sarcasm is your style, Wodehouse is the author to read.

Kurt Vonnegut: Born in 1911, Vonnegut's first taste of writing came in 1936 when he became the co-editor of the school newspaper. Soon, life took a turn and he found himself joining the military. The experience he had during war came to define his imagination and his writing. While Vonnegut focused on simplicity, his works also boasted of black humor and satire. His best known works are Cat's Cradle and Slaughterhouse-Five.

Bill Bryson: William McGuire Bryson was born in 1951. Hit by the traveling bug from the start, he made his home in several countries. It was during such journeys that he found inspiration for his characters which made appearances in his works. He shared his adventures in a rib-tickling witty manner in newspaper columns and books. Two of his widely read works are Notes from a Small Island and A Short History of Nearly Everything.

Christopher Moore: Born in 1957, Moore is often credited for producing works which fall in the genre of absurdist fiction. Moore is a literary genius. He started writing by the time he was twelve and by sixteen, he realized that this was to be his career. He confessed, "My favorite thing is making up goofy stuff that makes people laugh." Drawing inspiration from life, his characters and works are weird, funny, humorous and absurd.
Note: Want to laugh more? You can find all the six authors in one book. Funny is the way to B... C, D, E... is sure to delight readers. This book will not only entertain but also stimulate the intellectual skills of the readers.